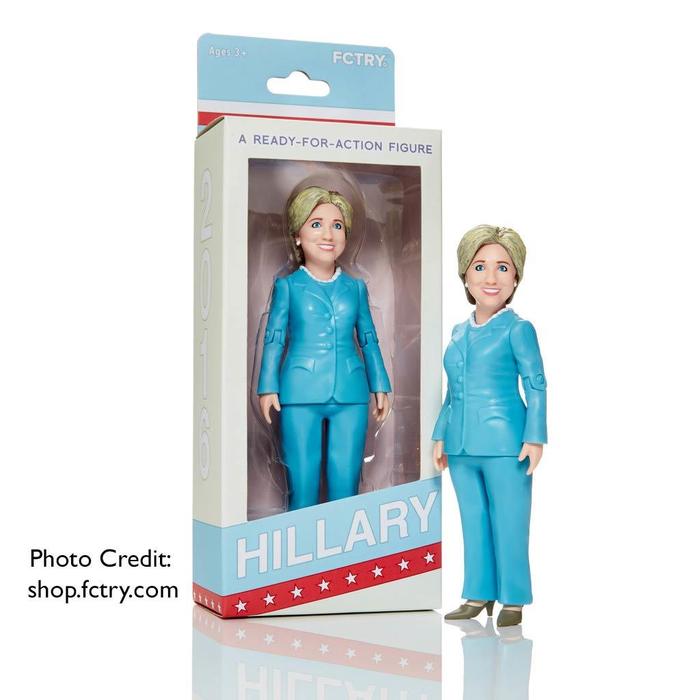 Would you or your child like a Hillary Clinton action figure? A company selling the realistic dolls is "hoping to kick off some light-hearted excitement about her campaign and the amazingly cool prospect of America getting its first female president".
Started as a KickStarter Campaign in March of 2015, the ready-for-action figure stands six inches tall and boasts "it is a perfect size for all uses; whether you want to keep Hillary on your desk for all to see or bring her out on adventures!" Hillary definitely seems like the "adventurous" type.
Many political types have action figures designed after them, Abe Lincoln, George Washington, Theodore Roosevelt. Donald Trump even has an action figure, though not for his politics. It's a doll from his "Apprentice" television show. Some might really enjoy seeing Hillary Clinton smaller than life. Some might not.
You can order Hillary for $14.99 at this link. ***private email server sold seperately
Lead Stories' Trendolizer™ is constantly scouring the web for the hottest news, viral videos and images.
Follow us on Facebook and Twitter @LeadStoriesCom for your daily news.