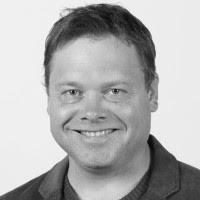 Managing Editor Eric
Ferkenhoff has been a reporter, editor and professor for 27 years, working chiefly out of the Midwest and now the South. Focusing on the criminal and juvenile justice systems, education and politics, Ferkenhoff has won several journalistic and academic awards and helped start a fact-checking project at the University of North Carolina at Chapel Hill, where he continues to teach advanced reporting. Ferkenhoff also runs a news outlet for a former "news desert" in Chatham County, North Carolina, and he writes and edits for the juvenile justice site
JJIE.org
.
Ferkenhoff, who believes that the best way to mentor young reporters is to also practice, he has written extensively for the Chicago Tribune, The Boston Globe, Time and The New York Times, among others. He also has television producing experience, having worked at the ABC news station in Chicago, where he was based for 23 years.
In addition to UNC-Chapel Hill, Ferkenhoff has taught at Northwestern University's Medill School of Journalism, where he was an assistant professor and taught everything from intro to investigative journalism and was a managing editor at Medill four times for the Carnegie-Knight news initiative News21.
He lives in Chapel Hill with his wife and two sons.