Grace In Defeat: Ted Cruz Comes Out Swinging A Little Too Late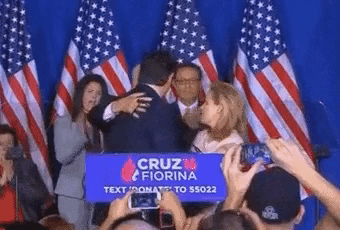 Adding to the not so flattering and awkward images and videos of Ted Cruz on the internet comes this gem. Earlier tonight Cruz addressed his supporters and suspended his campaign for President and then proceeded to hug those directly behind him, including his wife. You would think that the awkward moments would end there. Not so. He ends up knocking his wife in the face, then elbowing her before grabbing her for the "All In" hug. We here at Lead Stories are pretty sure no one was injured in the making of this .gif, at least not physically.
Follow us on Facebook and Twitter @LeadStoriesCom for your daily news.