Trudeau Acts: Canada Gets Closer To Legal Marijuana
Prime Minister Justin Trudeau, sworn in as Canada's leader two weeks ago, is making good on a campaign pledge to waste no time in legalizing marijuana.
Trudeau's "mandate letter" to newly-appointed Minister of Justice and Attorney General Jody Wilson-Raybould listing her top priorities has this at the top:
"Working with the Ministers of Public Safety and Emergency Preparedness and Health, create a federal-provincial-territorial process that will lead to the legalization and regulation of marijuana."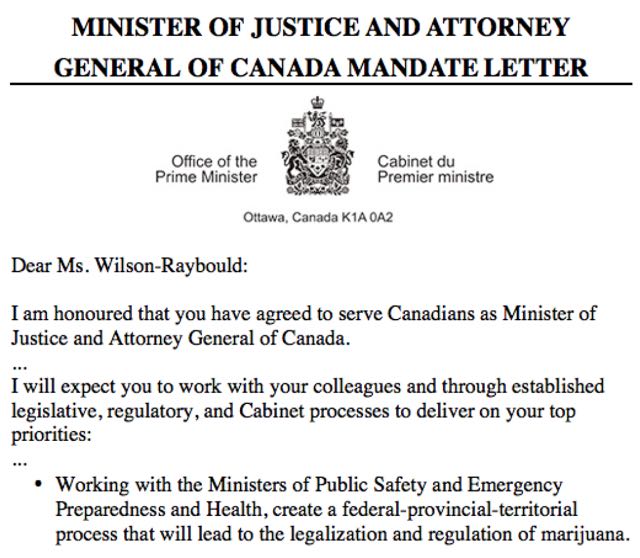 His public safety and emergency preparedness and health ministers got similar instructions in their mandate letters.
The Canadian parliament convenes December 3, although it is not clear how long it will take to develop and enact a taxation and regulation system for legal pot.
Lead Stories' Trendolizer scours social nets for trending content about marijuana. Type marijuana in our site search box for a whole bunch of stuff, or scroll down to see the latest top content.