Home, Sweet Home: NASA's Newest Earth Selfie From The Moon
Every human who ever lived is somewhere in this photo. NASA released a new image taken by it's Lunar Reconnaissance Orbiter showing the spacecraft's view of earth from its orbit of the moon.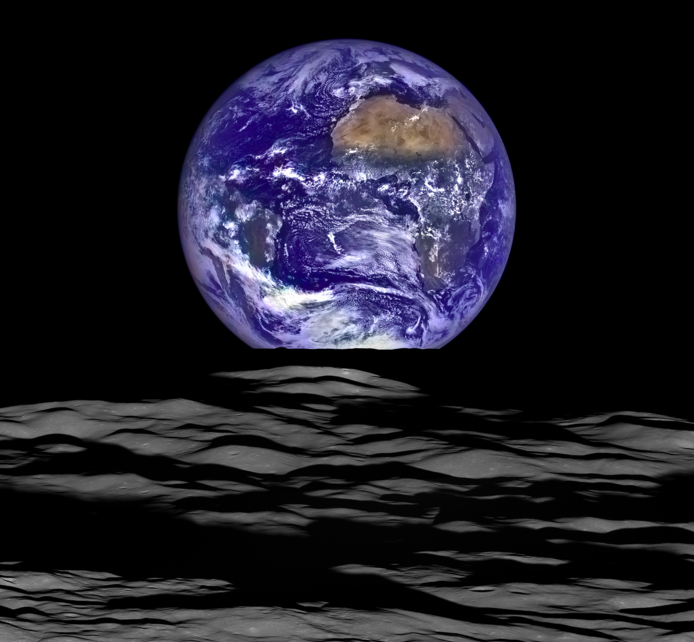 "The image is simply stunning," said Noah Petro, Deputy Project Scientist for LRO at NASA's Goddard Space Flight Center in Greenbelt, Maryland. "The image of the Earth evokes the famous 'Blue Marble' image taken by Astronaut Harrison Schmitt during Apollo 17, 43 years ago, which also showed Africa prominently in the picture."
The composite image shows Earth appearing to rise over the lunar horizon, with the center of the planet just off the coast of Liberia.
LRO was launched on June 18, 2009, and has collected a treasure trove of data with its seven powerful instruments. LRO sees12 earthrises every day, although the spacecraft is usually busy studying the lunar surface.
For more about the Lunar Reconnaissance Orbiter, click here.