Fact Check: NO, Dallas Student Celebrating Spring Break On South Padre Island Did NOT Suddenly Collapse From Coronavirus
Did a Dallas student celebrating Spring Break suddenly collapse from symptoms resembling coronavirus, possibly contaminating those around her? No, that's not true. This is a headline from a prank fake news generator site, and nothing about the alleged news is true.
The screenshot originated from a prank fake-news generating website. Links to this website are not allowed on the Facebook platform. To circumvent the ban on the links to the site, a screenshot of the fictional story was posted (archived here) by Josue Raul Msrtinez on March 14, 2020, with the false headline "Dallas student celebrating spring break at Louie's Backyard on South Padre island suddenly collapses." It opened:
CDC officials required the student to be quarantined after she was airlifted to a nearby hospital. CDC officials say she exhibits every early sign of COVID-19.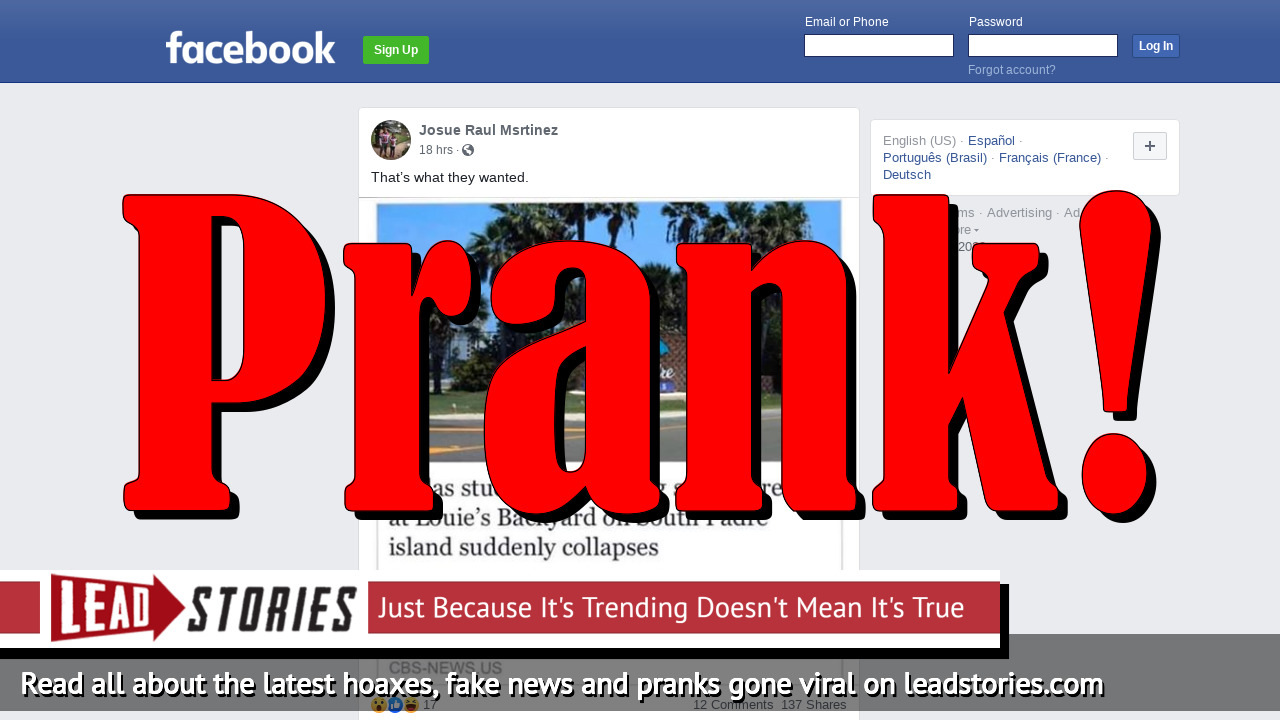 Users on social media saw this:
The Fake News Generator website allows people to write their own fake headlines and captions, select from some stock photos and choose a spoofed URL that will appear with the fake story.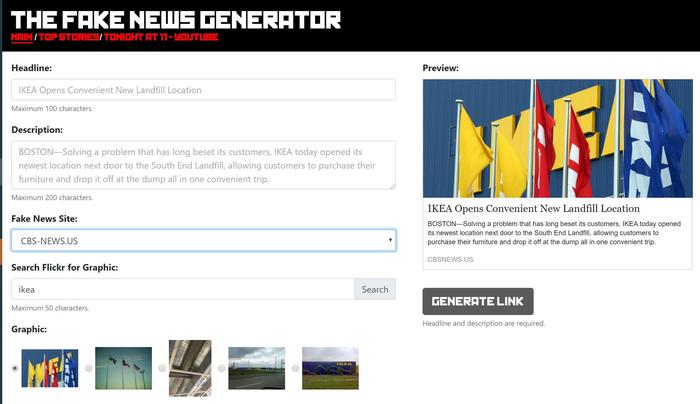 It is unclear what motivated the creation of this prank fake story, from an official-sounding but fake CBS-NEWS.US, about a student collapsing at Spring Break on South Padre Island. Regardless, the story is not true.

On March 13, 2020, President Donald Trump declared a national emergency over the coronavirus outbreak in the United States at a press conference in the White House Rose Garden.

An online petition by Adhlemy Sanchez has been posted on change.org, asking the City Council of South Padre Island to cancel Spring Break events to prevent COVID-19 exposure. The petition has gathered over 7,000 signatures as of March 15, 2020.
Also on March 15, Fox News South Texas reported the City of South Padre Island announced they will suspend the issuance of any new special event permits for the next two weeks. The site quoted South Padre Island officials saying:
We are asking all businesses and events to follow protocols as prescribed by the CDC and the Texas State Department of Health. We strongly recommend that our local business leaders exercise their best judgment with respect to their individual venues and events.
The story continued, reading: "Spring Break is an annual occurrence throughout the Island and the City is not hosting or sponsoring any events held by private businesses. South Padre Island will continue working with Cameron County in safeguarding the community."
Here is a sampling of recent debunks by Lead Stories concerning the novel coronavirus:
Want to inform others about the accuracy of this story?


Click this link to copy it to your clipboard
Then click here if you have Facebook or click here if you have Twitter to see who is sharing it (it might even be your friends...) and leave the link in the comments.