Viral Video: Donald Trump's New Theme Song Is Surreal & Unforgettable
Donald Trump's unconventional presidential campaign unveiled a new theme song performed by a kids group known as the USA Freedom Kids at a Pensacola, Florida rally Wednesday, January 13, 2016.
Three young girls dressed in red, white and blue jumped around the stage in front of 10,000 Trump supporters singing "Freedom's Call."
"Cowardice.... Are you serious? Apologies for freedom, I can't handle this, When freedom rings, Answer the call! On your feet, stand up tall! Freedom's on our shoulders, USA!... President Donald Trump knows how to make America great!"
The group's manager says the girls met with Trump backstage after the rally and a video of that will be posted on their YouTube channel soon.
Trump "loved it," USA Freedom Kids manager Jeff Popick told Lead Stories Thursday. A video of the girls' backstage meeting with Trump will be posted on their YouTube channel soon, Popick said.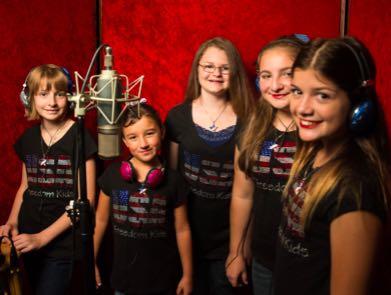 Only three of the five girls perform live, while two others provide studio vocals. The Trump rally performance was lip-synched to a studio track.