Watch: Boxing Legend Roy Jones Jr. to Fight Fan for $100,000
(Fri, 12 Feb 2016 21:30:09 Z)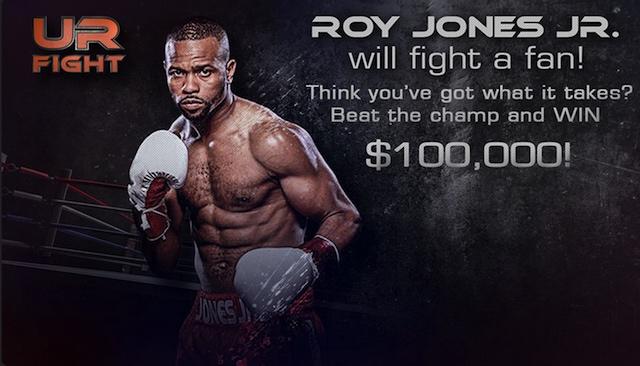 The former light heavyweight champion of the world will be taking on a fan, and if the fan wins, he will win a cash prize of $100,000. The challenge comes as part of an event in Phoenix, Arizona titled "UR Fight" which will feature older legends from pro wrestling, MMA and boxing, competing on a pay-per-view stream.
Jones, Jr. is the only one competing against a fan, and anyone can enter by submitting a 90-second long video explaining why they should get a shot at the 47-year-old former light heavyweight champ.
Perhaps you don't believe this could possibly real, so here's a video of Roy discussing how he's going to destroy anyone who gets chosen:
Lead Stories' Trendolizer™ is constantly scouring the web for the hottest news, viral videos and images.
Follow us on Facebook and Twitter @LeadStoriesCom for your daily news.