Is Ted Cruz Closing In On Donald Trump? ABC News/Washington Post Poll Says Yes
Ted Cruz has closed much of the gap between that separated him from Donald Trump among GOP-leaning voters, according to a national survey by ABC News and Washington Post.
Trump has 34%, but Cruz is now at 25%. Trump dropped off and Cruz rose since the last poll.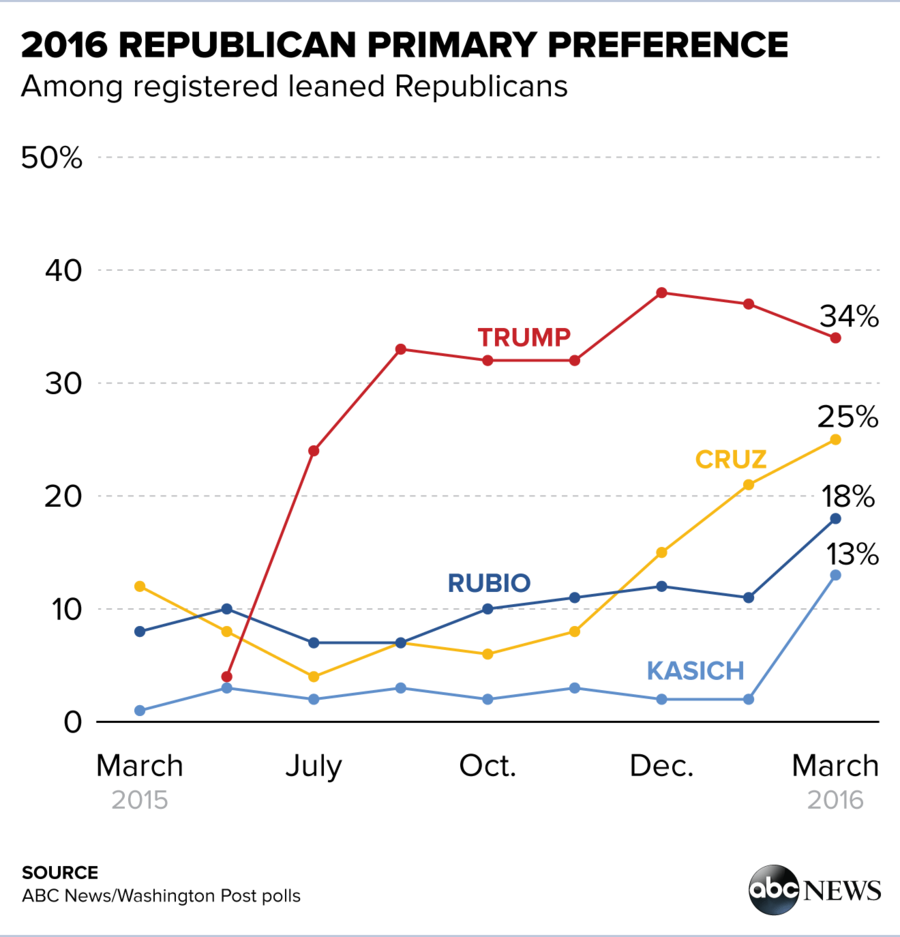 The survey also suggests that Trump would lose to Cruz in a head-to-head match up, which is meaningful considering rumors that Marco Rubio is considering dropping out.
See the full poll results here.