Ruh-Roh! Woman In 'Scooby-Doo' Van Leads Cops On Chase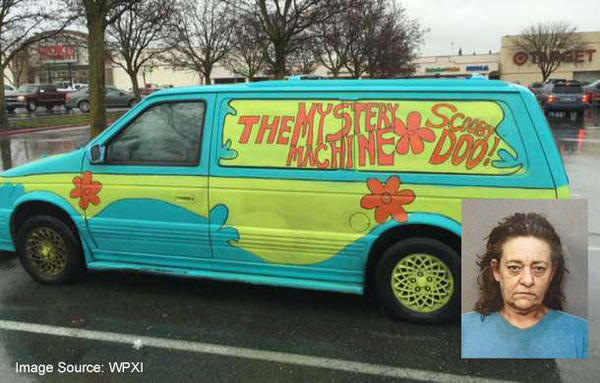 A Northern California woman driving a minivan painted to look like the "Mystery Machine" van from "Scooby-Doo" escaped following a police pursuit on Sunday. Kinda looks like a day-glo paint job.
When police attempted to stop 51-year-old Sharon Kay Turman, she allegedly sped off, prompting officers to initiate the pursuit.
The chase, which reached speeds above 100 mph, went through the city of Anderson, according to the station. During the pursuit, Turman was alleged to have hit four cars, and ran at least one red light.
Woman escapes officers after fleeing in Mystery Machine minivan from #ScoobyDoo https://t.co/tQWz6i46Et pic.twitter.com/mBhBEsdN6i

-- WPXI (@WPXI) March 7, 2016
She eventually abandoned the lookalike "Mystery Machine" along a highway and was able to escape. As of this posting, her whereabouts remained unknown. No word if "Old Man" Smithers was involved in the shenanigans.
Read the full story here.
Follow us on Facebook and Twitter @LeadStoriesCom for your daily news.