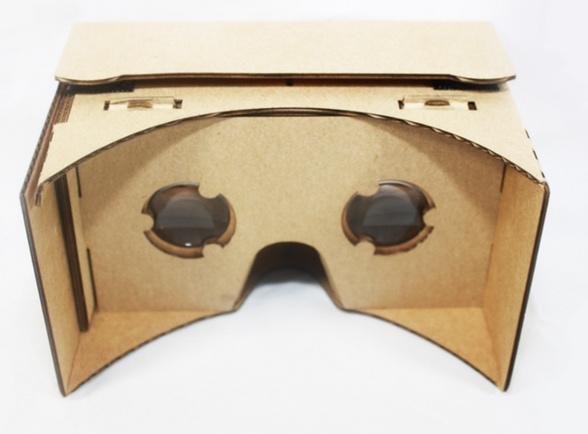 Google is creating a new, revamped virtual reality headset as the company continues its efforts in the increasingly competitive virtual reality market, according to a new report in the Financial Times.
The new VR headset will be an upgrade to the current Cardboard VR headset (pictured above) that Google launched in 2014, which is essentially a cardboard box that houses a user's smartphone to become a makeshift virtual reality viewer.
But Google's new headset will be made out of plastic instead of cardboard, and will include built-in motion sensors to provide a more advanced and immersive experience, according to the report, which cites anonymous sources familiar with the plans.
The new VR headset is set to be released later this year.
Lead Stories' Trendolizer™ is constantly scouring the web for the hottest news, viral videos and images.
Follow us on Facebook and Twitter @LeadStoriesCom for your daily news.