The Lombardy Elementary School in Wilmington, Delaware, mistakenly emailed a sarcastic "hurt feelings report" to parents recently. A spokesperson for the school district told NBC10 in Philadelphia that a school staff member accidentally attached the form to an email informing parents of upcoming school events and news.
An email attachment may leave some hurt feelings at an elementary school.

A sarcastic document entitled, "Hurt Feelings Report" was mistakenly attached to a mailing sent to parents at one school in Wilmington, Del.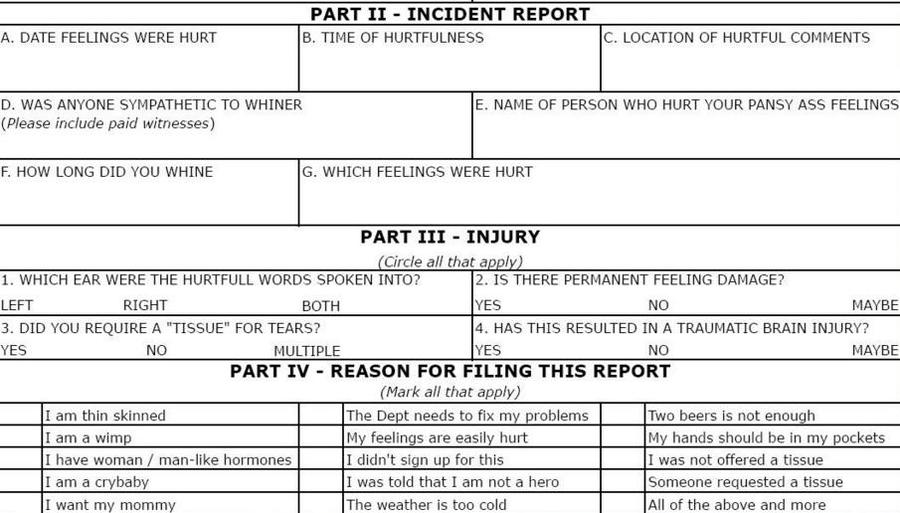 Its purpose is "to assist whiners in documenting hurt feelings." It asks for the whiner's name and the type of whine used, as well as asking "was anyone sympathetic to whiner?"
Click here to read the full story.
Lead Stories' Trendolizer™ is constantly scouring the web for the hottest news, viral videos and images.
Follow us on Facebook and Twitter @LeadStoriesCom for your daily news.