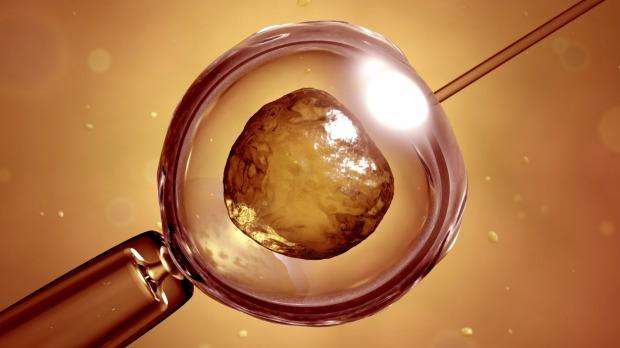 photo credit: Lukiyanova Natalia/frenta/Shutterstock
The U.K.'s Human Fertilisation and Embryology Authority (HFEA) has approved a research application from the Francis Crick Institute to use new "gene editing" techniques on human embryos. The aim of the research, led by Dr Kathy Niakan, is to understand the genes that human embryos require to develop successfully.

This research may lead to improvements in embryo development after in vitro fertilisation (IVF).
Prof. Darren Griffin, Professor of Genetics, University of Kent, said:
"The ruling by the HFEA is a triumph for common sense. While it is certain that the prospect of gene editing in human embryos raised a series of ethical issues and challenges, the problem has been dealt with in a balanced manner. It is clear that the potential benefits of the work proposed far outweigh the foreseen risks. It is a clear example how the UK leads the world not only in the science behind research into early human development but also the social science used to regulate and monitor it."
In accordance to HFEA regulations, all donated embryos will be used for research purposes ONLY and cannot be used in treatment once altered. These embryos will be donated by patients who have a surplus from their IVF treatment. All embryos used are from patients who have given informed consent.
It is estimated that out of 100 fertilized eggs, around half will fail to make it through to the early stages of development, while only around 25 will implant into the womb.
Before anyone gets too anxious about the ethical implications to this research, it should be noted that there are extensive regulations and guidelines to the project.
Although the experiment was approved by HFEA, the scientists at Crick must wait for an independent ethics committe to approve the project before beginning their research, which should occur in March, 2016.
Lead Stories' Trendolizer™ is constantly scouring the web for the hottest news, viral videos and images.
Follow us on Facebook and Twitter @LeadStoriesCom for your daily news.