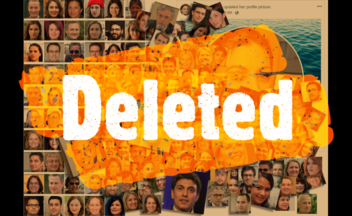 Just days after Lead Stories revealed hundreds of "fake faces" used to mask a Vietnamese-based network of Facebook profiles and groups promoting political content on American timelines, those "people who do not exist" vanished from the social platform. Facebook announced on December 20, 2019, that it took TheBL.com network down for "engaging in foreign and government interference." Hours after they disappeared, one of the real people who created them appealed for "compassion" so that the group might continue to use the network "to fight the evils and to save people."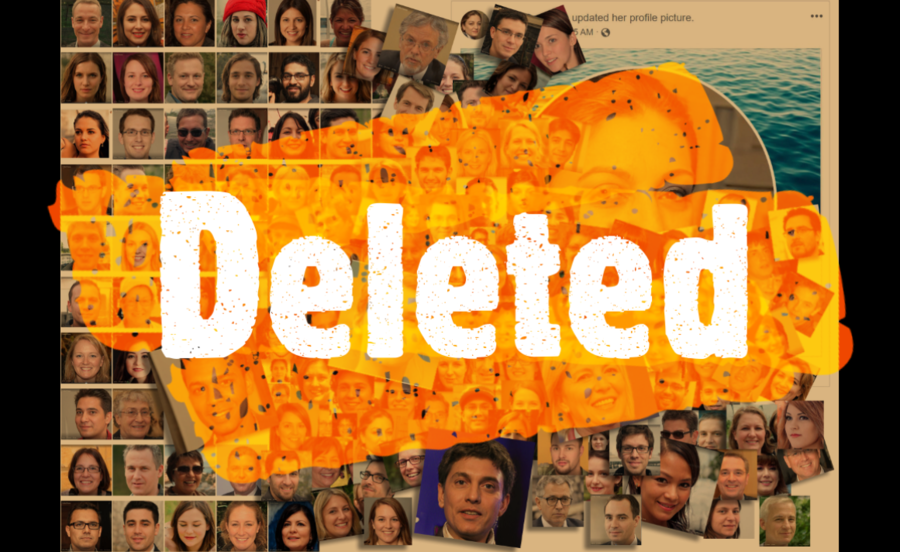 The editor for TheBL.com (who we will not name for safety reasons) acknowledged in an email to Lead Stories that their mission included spending "lots of money on pro-Trump contents" to support President Trump:
People might see him as a "big-mouth," and talk bad about him, but to us, he's a man of faith, a man who upholds traditional values and a man who really wants to make America great again. Also, while mainstream media are lying about him, it's our job to bring the truth to Americans.

Yes, we have been spent lots of money on Trump's contents, but if you notice, we spend as much money on contents on exposing Communism, on the beauty of Falun Dafa, and on the persecution in China. These are our main goal!
Foreigners using fake social accounts to secretly influence the 2020 U.S. elections is a major concern, considering revelations that the Russian government created social fake accounts and groups to interfere with the 2016 U.S. elections. In this case, the editor acknowledges that the network is spiritually or religious-based.
Yes, we are all Falun Dafa practitioners. We practice four standing exercises and one meditation every day; and try to be a better person by assimilating ourselves with Truthfulness, Compassion, Forbearance. Through practice, we get both physical and mental wellness. Each of us has benefited from learning the practice and has seen our virtues improved day by day. It's said that a practitioner doesn't care about loss and gain in life, but focus on elevating himself.
Falun Dafa -- also known as Falun Gong -- is a Chinese spiritual movement found in, and quickly branded as, a cult by the Chinese government. Read more about this on Britannica.com.
In addition to the foreign involvement in American politics, using fake images and identities to administer group pages is a violation of Facebook rules. But the editor claimed the persecution of Falun Gong made it necessary to hide the identity of people working in Asia for TheBL.com:
As you know, BL is a multi-language media and we have people from all around the world working for us. Some of them are Vietnamese and are working from there. Vietnam, like China, is governed by a Communist Party and close to CCP. CCP has been in pressure both internally as well as internationally for the persecution of Falun Dafa. Since last year, CCP special agents have infiltrated the Vietnamese government, and in order to shift the pressure away, they used money, diplomatic means, and business interests to persuade the government to suppress Falun Dafa practitioners. Two of the practitioners in Vietnam were killed last year.

Our Vietnamese edition, DKN, was on the Government's top blacklist. Our staff's identities, therefore, are being protected and can not be public. That's why we have to use fake accounts, in order to protect our staff, but not to compromise Facebook. In fact, those accounts are used to share the news, we did not use them to commit any fraud or bad things. The only thing that we keep in our hearts is the more people know about us, the more people know about Dafa, about the persecution, the quicker people in China be saved.
The editor then asked for help from Lead Stories so that they may resume their social media campaigns on American timelines:
There are more and more people out there are searching for the truth, and there are millions of our fellows in China waiting to be freed. I am writing this to you with the sincere heart of a practitioner, to ask you to help us by having some talks with Facebook. Those Facebook pages are our weapons to fight the evils and to save people and we've been trying very hard to nurture them.
The editor revealed that TheBL.com pays its Vietnamese staff low wages - "just enough to live a humble life" - but "I never complain about it, as I feel lucky to be a part of it."
Facebook announced a big takedown of two unconnected networks for "engaging in foreign and government interference" on Friday, December 20, 2019.
The first operation originated in the country of Georgia and targeted domestic audiences. The second originated in Vietnam and the U.S. and focused mainly on the U.S., and some on Vietnam and Spanish and Chinese-speaking audiences globally. Each of them created networks of accounts to mislead others about who they were and what they were doing.
The Vietnamese operation is the network that Lead Stories' authenticity analyst Sarah Thompson wrote about in a report titled Fake Faces: People Who Do Not Exist Invade Facebook To Influence 2020 Elections (Part 1) on December 12, 2019. Eight days later, Facebook said it "removed 610 accounts, 89 Facebook Pages, 156 Groups and 72 Instagram accounts that originated in Vietnam and the U.S. - and focused primarily on the U.S. and some on Vietnam, Spanish and Chinese-speaking audiences globally."
This activity primarily focused on The BL, a US-based media company, and its Pages, which were operated by individuals in the U.S. and Vietnam. The people behind this activity made widespread use of fake accounts - many of which had been automatically removed by our systems - to manage Pages and Groups, automate posting at very high frequencies and direct traffic to off-platform sites. Some of these accounts used profile photos generated by artificial intelligence and masqueraded as Americans to join Groups and post the BL content. To evade our enforcement, they used a combination of fake and authentic accounts of local individuals in the U.S. to manage Pages and Groups. The Page admins and account owners typically posted memes and other content about U.S. political news and issues including impeachment, conservative ideology, political candidates, elections, trade, family values and freedom of religion.
In addition to Lead Stories, other news organizations have been hot on the trail of TheBL's fake network, including Snopes, Graphika and DFRLab, and NBC News.