Wayne Drash | Lead Stories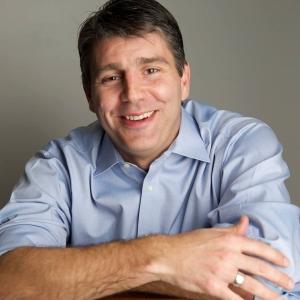 Wayne Drash, a staff writer and fact-checker for Lead Stories, is a former senior producer and writer for CNN's Health team, telling narratives about life and the unfolding drama of the world we live on. He specialized in covering complex major issues, such as health insurance, the opioid epidemic and Big Pharma.
Drash was consistently named one of the nation's top Digital writers by the National Headliner Awards. He also earned an Emmy for work with Dr. Sanjay Gupta on a documentary about two boys born conjoined at the head.
During his two decades at CNN, Drash headed TV/Web integration efforts, working with correspondents worldwide to bring their stories to the network's digital platforms. Drash also holds the unique title of the longest-serving writer in CNN Digital history, having begun at the world's most read news website shortly after it launched in 1995.
A "Dotcom" revolutionary, Drash brings his talents to Lead Stories to sniff out and hunt down the real fake news.
His recent awards include:
2018 - Emmy winner for "Outstanding Science, Medical and Environmental Report" for the documentary, "Separated: Saving the Twins." Wrote narrative and conducted field production for CNN Chief Medical Correspondent Dr. Sanjay Gupta.
2018 - NABJ Salute to Excellence finalist for profile on Louisiana town at the heart of "Cancer Alley." Reported with Victor Blackwell and Christopher Lett.
2017 - National Headliner Awards, second place for online writing
2016 - Peabody Award finalist
2016 - National Headliner Awards, third place for online writing
2016 - Atlanta Press Club Awards for Excellence finalist
2015 - National Headliner Awards, first place for online writing
2014 - Finalist for Dart Awards for journalism coverage of the mentally ill
2014 - Christopher Award winner for a non-fiction book capturing the "best of humanity" for book "On These Courts
2014 - Finalist for Books for a Better Life for book "On These Courts"
2013 - Winner of the Atlanta Press Club Awards of Excellence for digital reporting