There is a trending NOT TRUE story stating "Black Donor's Sperm Mistakenly Sent To Neo-Nazi Couple." It's hard to imagine that anyone would actually believe this racist nonsense, but people continue to share the story. The NOT TRUE story comes from a known satire and hoax site but not everyone is aware of that. At least this time the website put this story in the satire category.
A bit of the racist HOAX story:
WPXD-TV reported an Ohio woman wants to burn a cross in front of Chicago sperm bank's office after claiming she was inseminated with a vial from what she called a "ghetto monkey" (racist slur for African-American) donor despite ordering a vial from a white donor. In April 2012, Molly was wrongly inseminated with a vial from donor No. 330, an African-American man. The sperm bank did send a letter of apology and refunded her money, but Cram says she thinks the mix-up was intentional.
WPXD-TV is a station out of Ann Arbor, Michigan, but there are NO results for any such story being published by them. The NOT TRUE story pretty much loses all credibility upon using the names Molly Cram, John Steelhammer, and Watermelon. Though individuals may very well have these names in the real world, their use in this NOT TRUE story is an entire HOAX.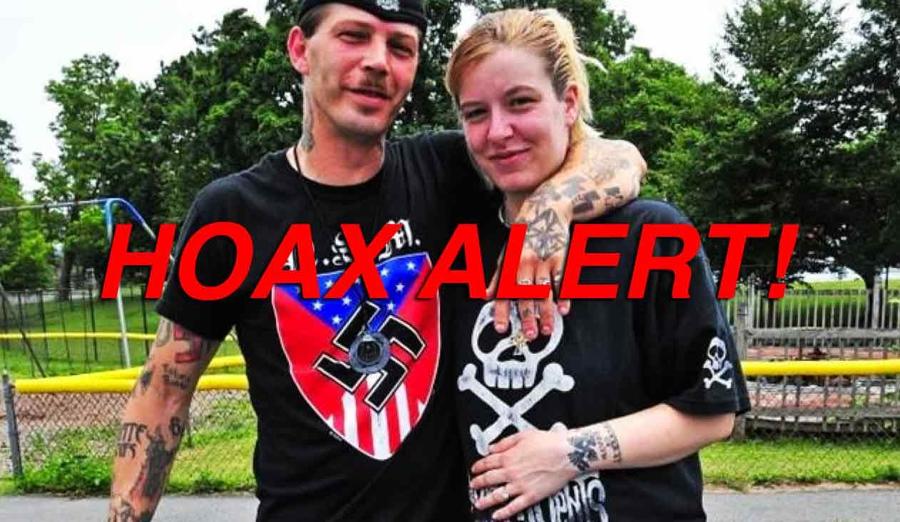 The image of the couple used in the NOT TRUE story is actually of Deborah Campbell and notorious New Jersey Nazi Heath Campbell, as pictured in this story. The pair made headlines last year after naming their son Adolph Hitler Campbell.
Follow us on Facebook and Twitter @LeadStoriesCom for your daily news.