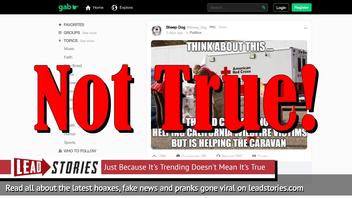 Is the Red Cross helping migrants in the caravan crossing Mexico to the U.S. border but ignoring California wildfire victims? No, a meme making that claim is completely false. There is no truth to it at all.
An example of the meme appeared in a Gab post published on November 21, 2018 by a user named titled "Sheep Dog" (archived here). The text on the meme read:
Think about this...

The Red Cross is not helping California wildfire victims but is helping the caravan
It is attributed to "TrumpQAnon".
Here is an example of the meme: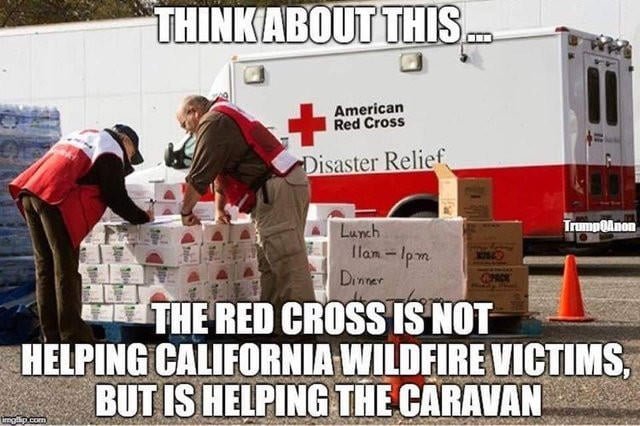 But a quick search of the websites of the International and American Red Cross shows they are helping both:
The Mexican Red Cross is ready to offer humanitarian assistance, should migrants who participate in the caravan to the north of Mexico enter the country. More than 50 volunteers are in Tapachula, Chiapas, to provide humanitarian assistance.
Fast-moving wildfires continue to burn in Southern California and the American Red Cross is there, providing shelter, food and relief services to people impacted by the fires. Overnight, almost 590 people took refuge from the fires in12 Red Cross and community shelters. Four large wildfires are impacting people's lives.
We wrote about gab.ai before, here are our most recent articles that mention the site: