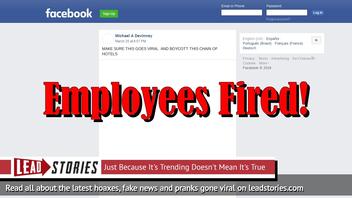 Did a DoubleTree Hilton hotel in Texas post a sign saying they were "No longer serving military personnel & their guest(s)"? No, that's not true: the sign was posted at a DoubleTree Hilton in Colorado Springs for a short time but the employees responsible are no longer employed by the property so there is no need to boycott the chain as many messages on social media are calling for.
An example of the call for a boycott can be seen in this Facebook post (archived here) with following caption:
MAKE SURE THIS GOES VIRAL. AND BOYCOTT THIS CHAIN OF HOTELS
The image itself had following text over the photo of the sign:
Saw this post from a Gold Star wife. ( Marine) this sign was at a double tree Hilton in Texas. Marines and Veterans make this go viral. SF
Here is an example of the photo in question: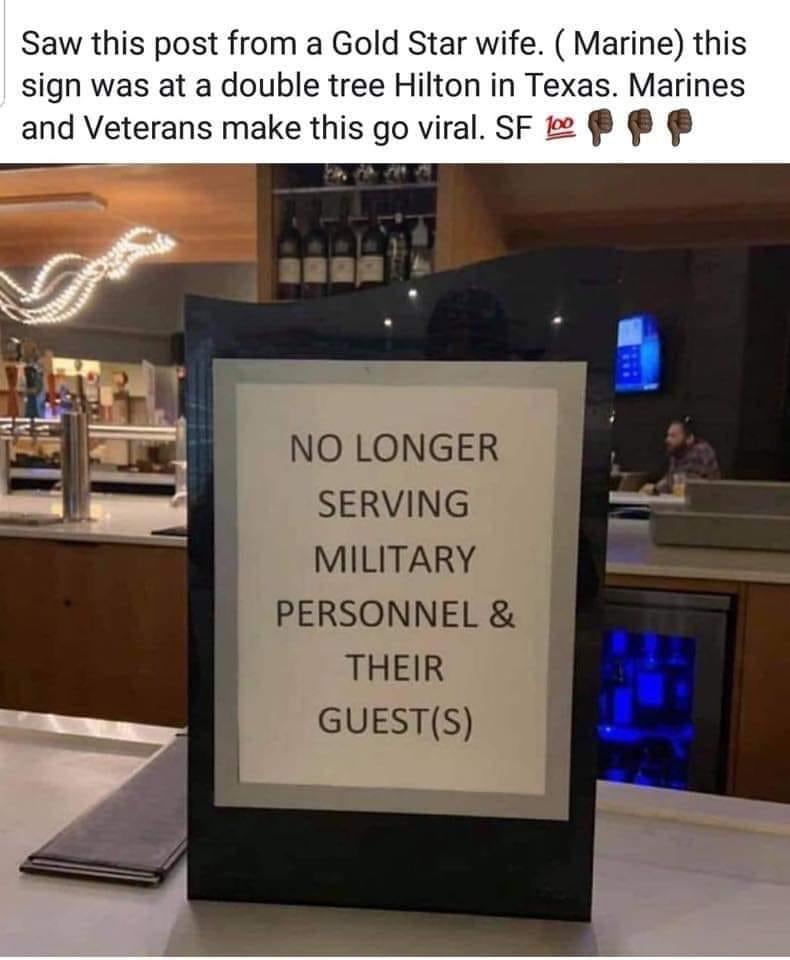 The photo seems to have originated from a Facebook post by someone named Aimee Osborne (since removed) about an incident at a DoubleTree Hilton in Colorado Springs on March 14, 2019:
The DoubleTree by Hilton in Colorado Springs posted an apology to its Facebook page Friday afternoon for refusing to serve members of the military at the hotel's bar Thursday night.
That hotel already apologized and has let it be known that the employees who put up the sign are no longer employed at the property:
(post archived here)
The woman who made the original post is also quoted as saying she accepted the apology of the hotel manager:
She and others who organized the event did speak with General Manager Daniel Kammerer about the actions of employees. Which as he stated in a Facebook post "two of our team members acted without proper authority to close and exclude military guests from our hotel's bar."

Osbourne says she fully accepted Krammemer's apology.
So there is no need to call for a boycott of the entire chain based on a screenshot of a message that even manages to put the hotel in the wrong state.