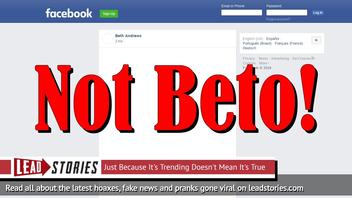 Did Beto O'Rourke pose for a photo showing the words "Feminist Atheist Vegan Naturist Ecologist Queer Slut" scrawled on his nearly-naked body? No, that's not true: A meme circulating on social platforms is a cropped version of a photograph of another man who was participating in the Gay Pride parade in Athens, Greece, in June 2012.
While several versions of the meme have been circulating since at least February 2019, an example can be seen in a post (archived here) that was published on March 17, 2019.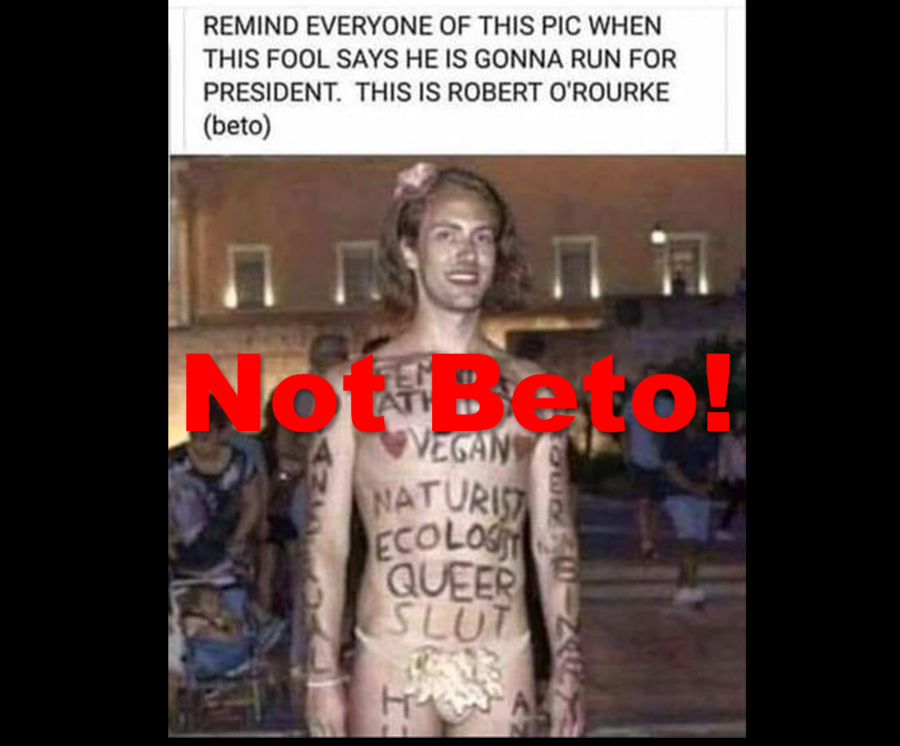 Above the photo is the message:
"REMIND EVERYONE OF THIS PIC WHEN THIS FOOL SAYS HE IS GONNA RUN FOR PRESIDENT. THIS IS ROBERT O'ROURKE (beto)"
A Google reverse image search revealed the meme's image was cropped from a photograph published in June 2012 in articles about the Gay Pride Day events in Athens, Greece. Several photos of the same man from other angles were also found.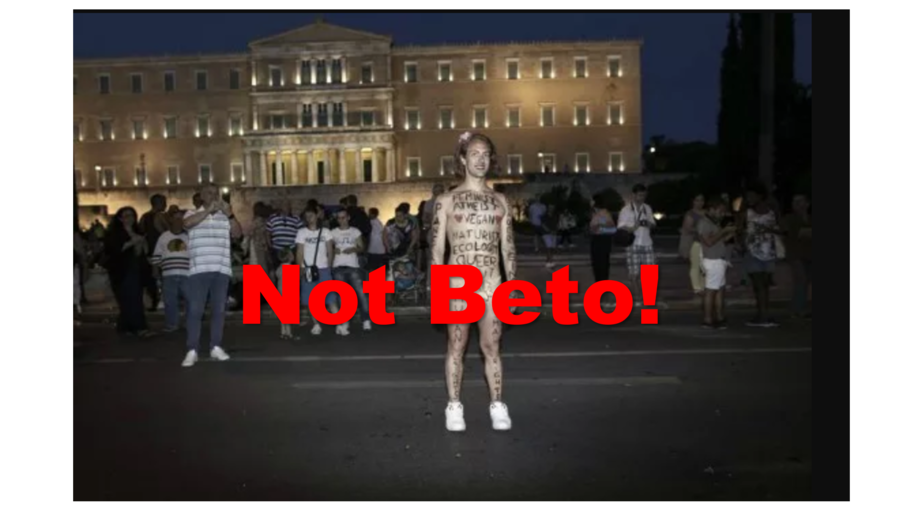 This meme was created before O'Rourke, who narrowly lost the Texas senate race to Sen. Ted Cruz last year, announced he is running for the Democratic presidential nomination in 2020.