Did Justice Ruth Bader Ginsburg suffer a massive stroke and was she taken to the ICU at a Washington, D.C. hospital on Wednesday evening, July 3, 2019? No, that's not true: It is a fake FOX News alert posted by a conservative conspiracy Facebook group. FOX News had no such story on its website on July 4, 2019.
The story originated from a post (archived here) published on July 4, 2019. It read:
JUST IN: Justice Ruth Bader Ginsburg suffers a massive stroke Wednesday evening, transported to ICU at DC hospital. 'The outcome looks grim" says Dr Hallibot.

Tune into Fox News Channel for breaking details.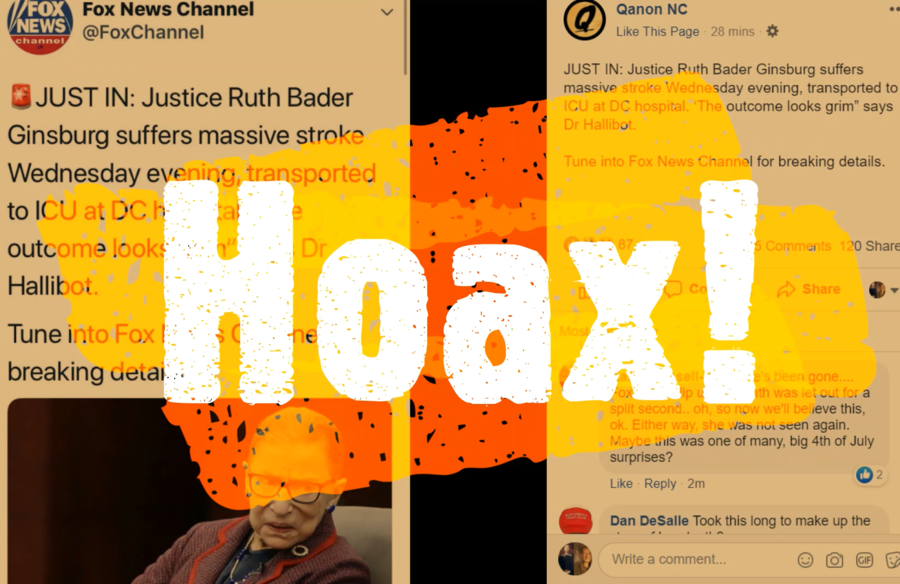 This is how the post appeared on social media:
This is a screenshot of the post on the Qanon NC group page, where it was posted on the afternoon of July 4, 2019:
This is what the main page of the FOX News website looked like less than an hour after the fake alert was posted by Qanon NC. There is no mention of GInsburg suffering a massive stroke.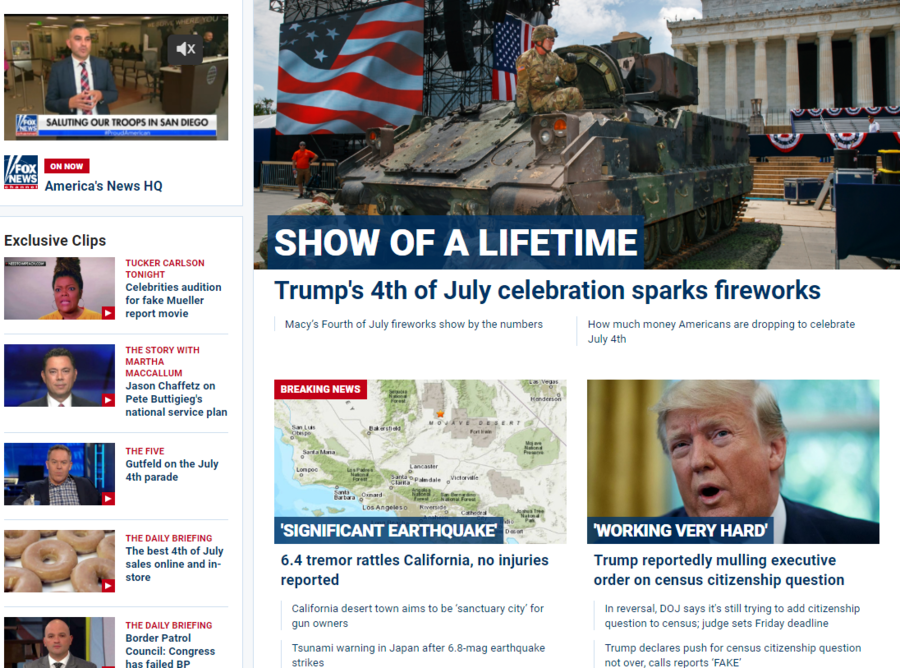 Conservative conspiracy websites frequently post content questioning if Ginsburg is healthy enough to continue on the U.S. Supreme Court, some even suggesting she is already dead and a "crisis actor" has been cast to appear in her place for court hearings and votes. This is a tweet that was posted on July 3, 2019 on a FOX News story about Ginsburg's comments on Justice Kavanaugh. It shows the 86-old-old Ginsburg is alive and active:
"There is a very important first on the Supreme Court this term, thanks to Justice Kavanaugh," RBG says.

All of his law clerks are women, marking the first time in U.S. history that female SCOTUS clerks outnumber male ones, she says pic.twitter.com/tM3l1uuh1B

-- TicToc by Bloomberg (@tictoc) July 2, 2019