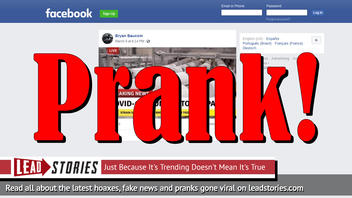 Was COVID-19 found in toilet paper, and does the virus breed in tissue fibers? No, neither is true: A meme making the claim about COVID-19 - which is the medical term for the novel coronavirus - was made by an online prank generator. A virus does not "breed," and the claim that it is found in unused toilet paper is not based in science.
The claim appeared in a post (archived here) generated from the Break Your Own News website. An example posted on March 9, 2020, featured an image that mimicked a screenshot from a TV news report with a "LIVE" banner. It showed a toilet paper factory production line with the text:
BREAKING NEWS
COVID-19 FOUND IN TOILET PAPER
STRAIN OF DEAD VIRUS BREEDS RAPIDLY IN TISSUE FIBRES
This is what social media users saw:
The "prank" is apparently making fun of the global run on toilet paper following warnings by doctors and governments for people to restrict movement and stay at home as they try to contain the rapid spread of COVID-19.
The U.S. Centers for Disease Control and Prevention offer real information on a webpage titled How COVID-19 Spreads:
Person-to-person spread

The virus is thought to spread mainly from person-to-person.

Between people who are in close contact with one another (within about 6 feet).
Through respiratory droplets produced when an infected person coughs or sneezes.

These droplets can land in the mouths or noses of people who are nearby or possibly be inhaled into the lungs.

Can someone spread the virus without being sick?

People are thought to be most contagious when they are most symptomatic (the sickest).
Some spread might be possible before people show symptoms; there have been reports of this occurring with this new coronavirus, but this is not thought to be the main way the virus spreads.

Spread from contact with contaminated surfaces or objects

It may be possible that a person can get COVID-19 by touching a surface or object that has the virus on it and then touching their own mouth, nose, or possibly their eyes, but this is not thought to be the main way the virus spreads.
This is a screen shot of the prank generator: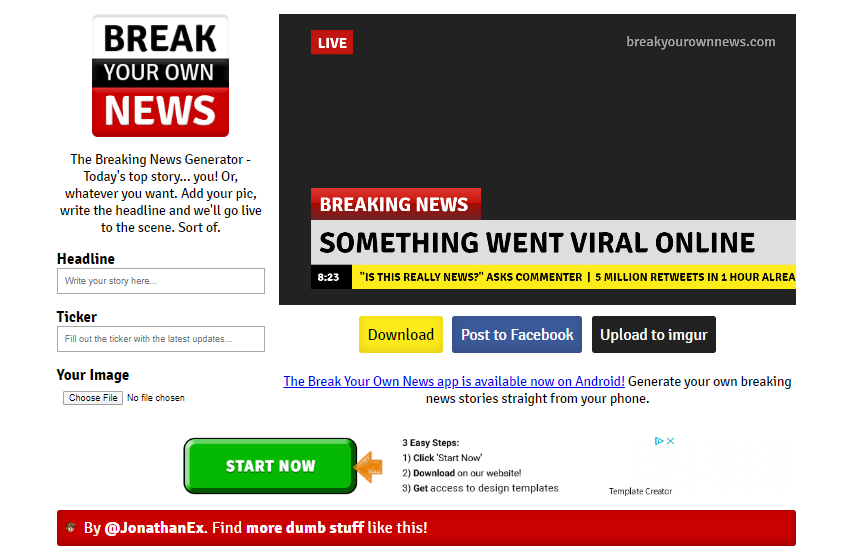 Other fact checks by Lead Stories concerning coronavirus misinformation include: