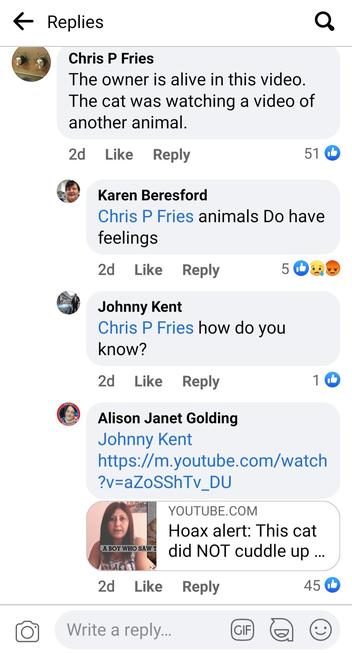 Did a cat watch a video of its deceased owner and then show grief? No, that's not true: This video has been digitally altered. It was initially recorded and posted by the cat's owner, Sevilay Deryal, who was very much alive when she shot the video. The cat is watching a video of other animals while listening to upbeat music -- not watching her owner. Deryal recorded this video for a competition and did not intend it to be circulated with false claims.
This video was originally posted on YouTube in Turkey by Deryal on April 8, 2016. It resurfaced in an article published by Fascinating Things on January 23, 2021, and was shared as a Facebook post on June 7, 2021 (archived here). It was captioned:
Who says animals don't have feelings?
This is how the post appeared on Facebook on June 10, 2021:
(Source: Facebook screenshot taken on Thu Jun 10 21:41:45 2021 UTC)
The low-quality video opens with a tabby cat intently looking at a video on a cellphone while a melancholy song plays in the background. After a few seconds, the cat "snuggles" its head against the phone and lies on top of it.
The Fascinating Things article reads:
There are those who dare to say that animals do not have feelings or do not feel, but this video will shut the mouth of several.
Users on Facebook shared the same feeling of a little kitten, who could not help but break when he saw the images of his former adoptive father on his cell phone.
The animal did not care that it was recorded and expressed his feelings as such after endless memories passed through his head when he saw the emotional video.
The feline little by little began to collapse until his body could not take it anymore and ended up falling on the mobile phone while he embraces it with a tenderness never seen.
The emotional images have gone viral on social networks and has reached 30 million views, making it clear that people feel identified with the kitten when they lose a loved one.
Facebook users, as a result of the sad video, have begun to ask about the feline to find out if it is up for adoption or not, but so far they have not found any answer.
We hope this beautiful kitten is well.
Crowdtangle, a Facebook tool used by Lead Stories to analyze the virality of social media posts, shows the article has had over 322,000 interactions this year alone. A Google search shows this video has been uploaded on various sites over the past few years.
In the Facebook post comments, social media users mention a video uploaded by The Observers that rated this claim as false in 2018.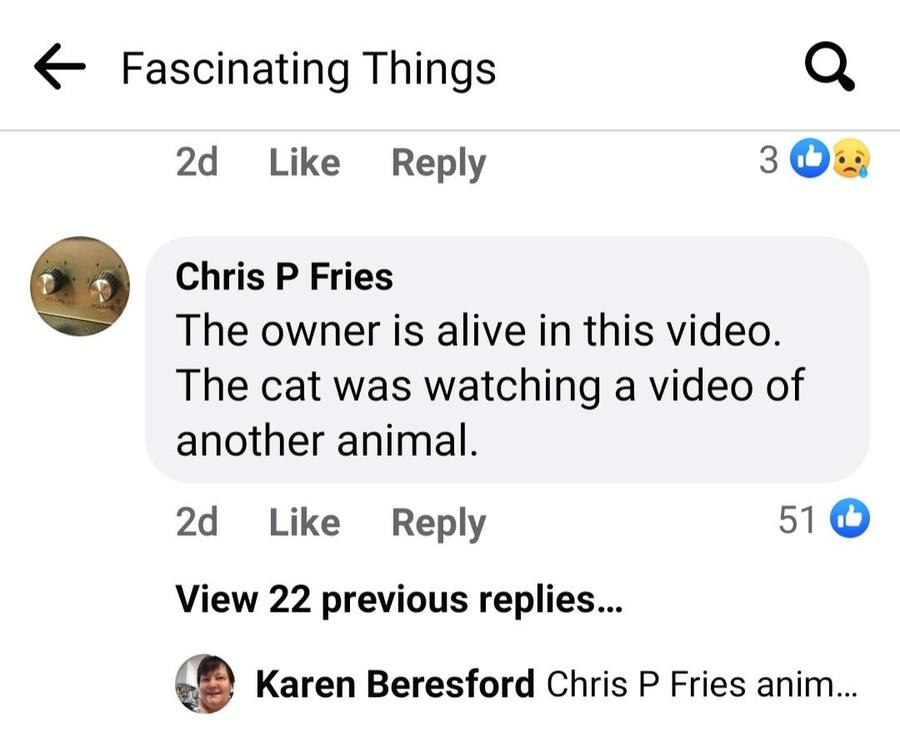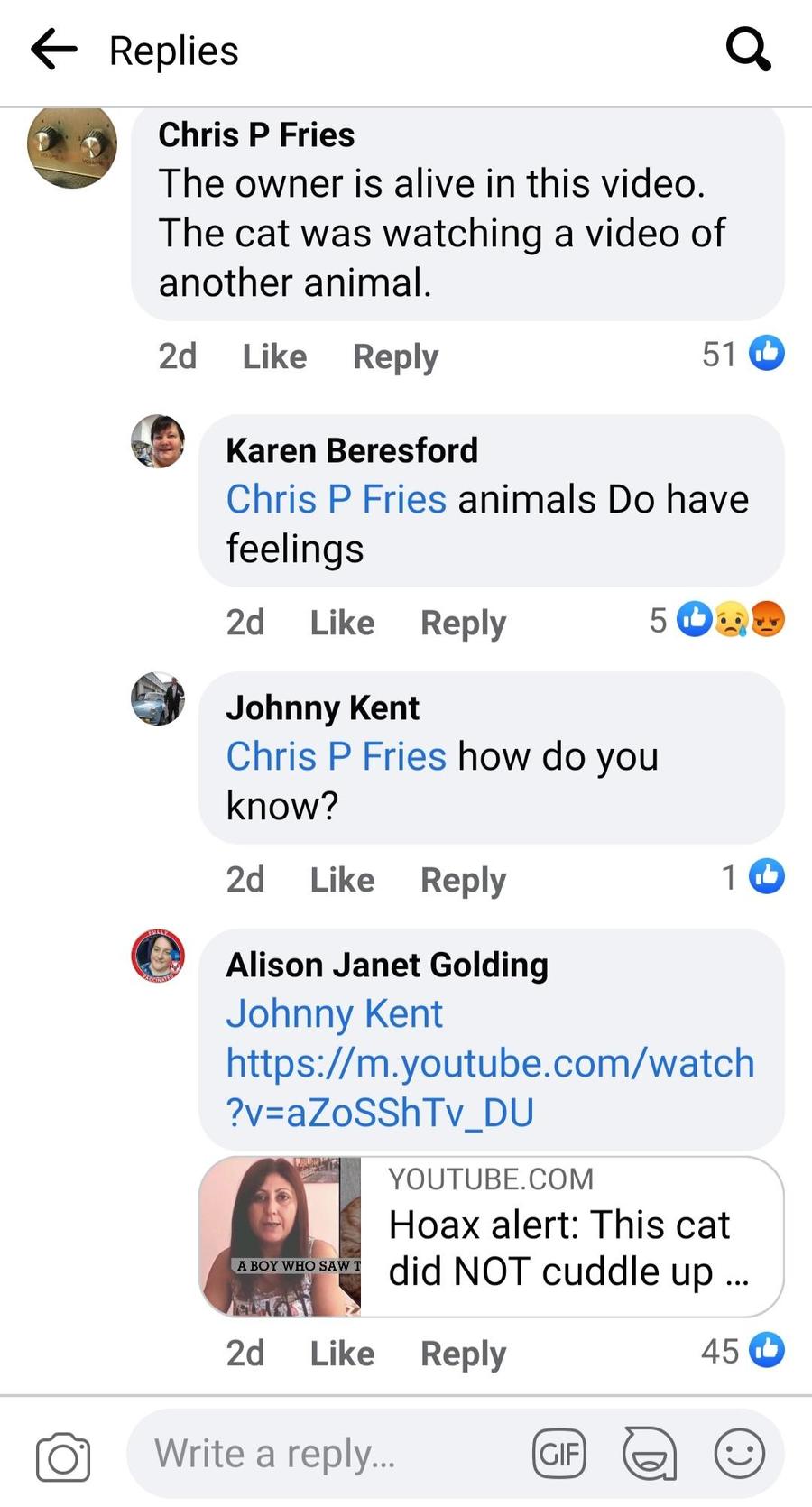 An interview with the cat's owner, Sevilay Deryal, is included in this video. She produces the cat and confirms that the video she recorded and posted on her YouTube channel was circulated without her permission and has been taken out of context. Her cat was apparently watching a video of a cat and tortoise on the cellphone screen.
In a similar interview with Teyit, a Turkish fact-checking organization, Deryal concluded:
People who make up false stories shouldn't emotionally abuse other people. In this case, many people - including children and elderly people - were deeply affected by this story.