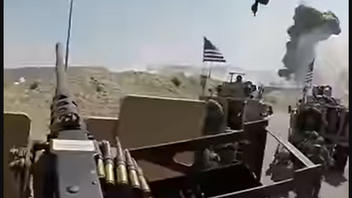 Does this video show live or footage of the Russian invasion of Ukraine in February of 2022? No, that's not true: This footage was originally posted on YouTube at least as early as October 2021. The video was flipped to make it harder to identify the source.
The video was posted on Facebook on February 24, 2022, by the Facebook page Filmy duniya, which was created days earlier on February 20, 2022. The video is captioned:
Russia & Ukraine live war update
#russia #ukraine
This is how the post looked at the time of writing: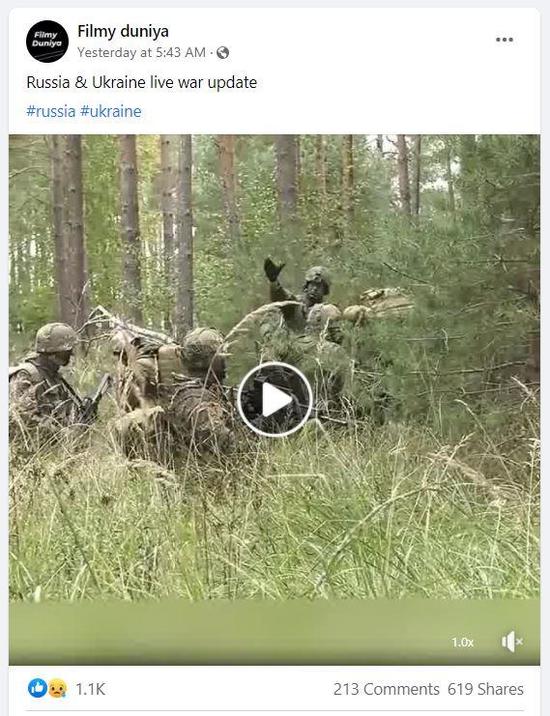 (Image source: Facebook screenshot taken on Fri Feb 25 18:53:35 2022 UTC)
The footage in these videos predates the Russian invasion of Ukraine. Not only has the video been intentionally misrepresented as current, the video has been flipped. This is a tactic used to make it more difficult to use image search engines to identify the source of the old footage. Factly.in, an Indian fact checking company, identified the 2021 footage on YouTube.
In the Lead Stories composite image below, the screenshots on the left came from the purported 2022 invasion video posted on Facebook, while the images on the right came from videos posted on the WarLeaks - Military Blog in October 2021 in two separate videos -- "U.S. Special Operations Forces In Heavy Combat During Assault On IS-K Position In Afghanistan" and "German Army Fallschirmjäger (Paratroopers) Storm Village During Urban Combat Training."
The training video is a U.S. Army video of a multinational combat training exercise verified to have been taken in Germany on October 4, 2021. The footage from Afghanistan is said to date from 2017 but the date is not verified. Additional scenes included in the Facebook video show tank exercises with the tanks marked with either red or green flags and shooting at large target panels painted with tank graphics. While Lead Stories was unable to identify the source of these scenes, they are clearly training and not combat scenes. Google reverse image search shows that the reversed tank footage was shown on a Korean website as far back as February 13, 2015.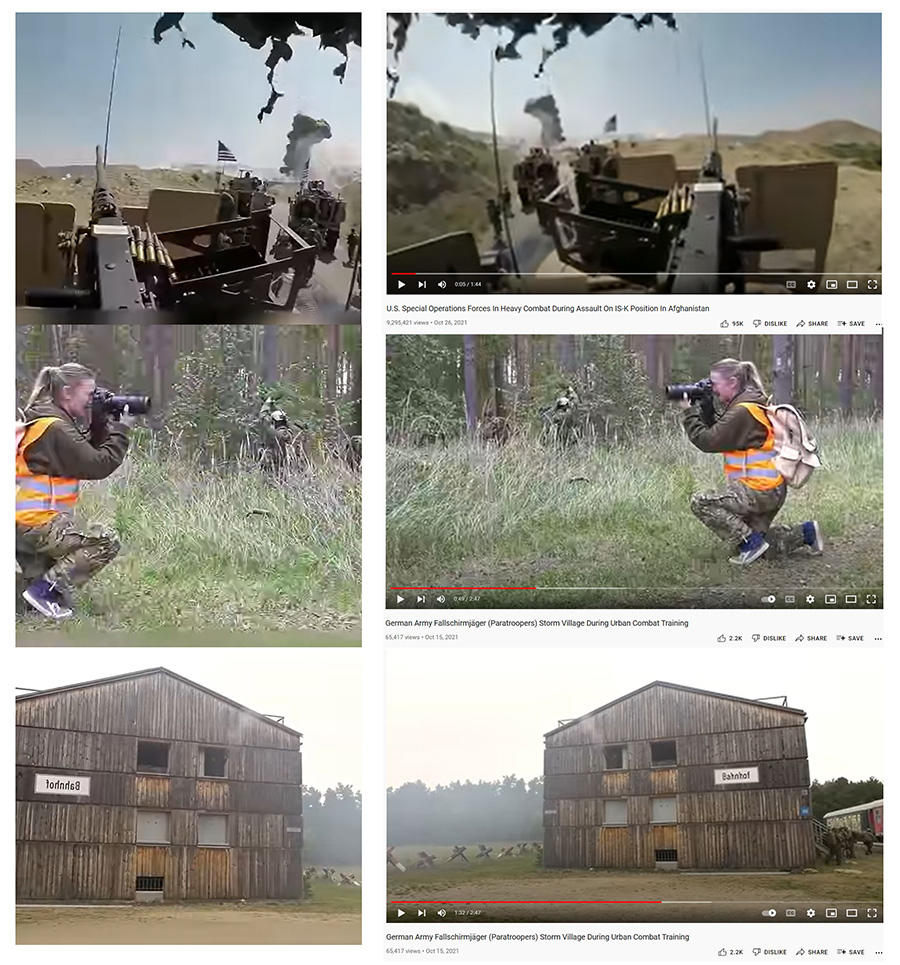 (Image source: Lead Stories composite image using Facebook and YouTube screenshots taken on Fri Feb 25 19:08:59 2022 UTC)