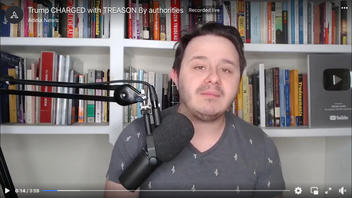 Was former President Donald Trump charged with treason by authorities? No, that's not true: A clickbait headline made the claim but the video in the post does not provide any evidence of the claim. In the video, Christo Aivalis says he thinks Trump should be charged with treason and espionage if he illegally took top secret classified documents from the White House. He never says Trump was charged with treason.
The claim appeared as a video (archived here) published by Adela News on February 11, 2022, under the title "Trump CHARGED with TREASON By authorities." It opened:
Donald Trump is in so much trouble, guys.
This is what the post looked like on Facebook at the time of writing: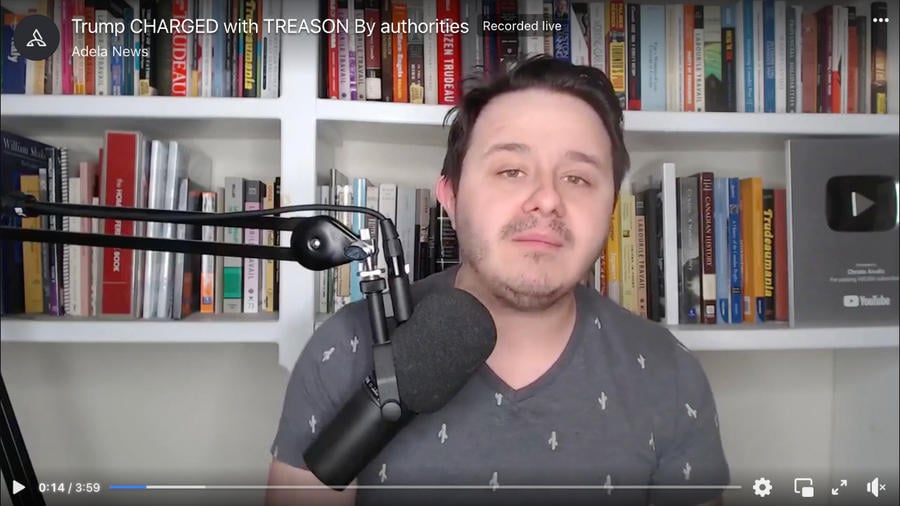 (Source: Facebook screenshot taken on Wed Feb 16 19:14:13 2022 UTC)
As of this writing, Trump had not been charged with treason or espionage.
The 3:59 video opens with Aivalis saying:
He is in so much trouble over this developing story of how he took documents, took boxes, out of the White House in his final days and then he brought them down to his personal home and hid them away ... In and of itself if that's all he did that is super duper 100% illegal. But now we have confirmation that some of the documents he took and some of the documents that he took and they haven't found yet were classified top secret documents. Which in my view and in the view of many experts is treasonous. He is putting national security at risk and he's stealing private classified information from the American people that he doesn't have ownership of 'cause he's not president anymore.
He cites reporting from a February 10, 2022, Washington Post article titled, "Some Trump records taken to Mar-a-Lago clearly marked as classified, including documents at 'top secret' level," which detail the allegations. The Post article does not say Trump was charged with treason or espionage.
At 3:36 in the video, Aivalis explains why he believes Trump should be charged with a crime but does not offer evidence that he had been charged with a crime:
Donald Trump took top secret classified documents in a way that if anyone else did it, we're talking not just regular people but a member of Congress or a senator or a top civil servant, if they did that they would be in jail for treason and espionage and Donald Trump deserves the same fate.