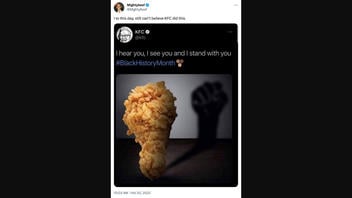 Did KFC tweet for Black History Month a photo of a chicken drumstick in front of a drumstick shadow that looks like a raised fist? No, that's not true: KFC's U.S. corporate account never posted this image, which has been altered. The Instagram account for KFC Trinidad and Tobago, part of the restaurant's international franchise network, tweeted the image in 2020 to mark Emancipation Day, a celebration of the British Empire's abolition of slavery. After a public outcry, KFC Trinidad and Tobago apologized for the post and removed it from social media.
The claim appeared in a post (archived here) on Twitter on February 20, 2022, but went viral again (here and here) in February 2023. The tweet read:
I to this day, still can't believe KFC did this.
This is what the post looked like on Twitter at the time of the writing: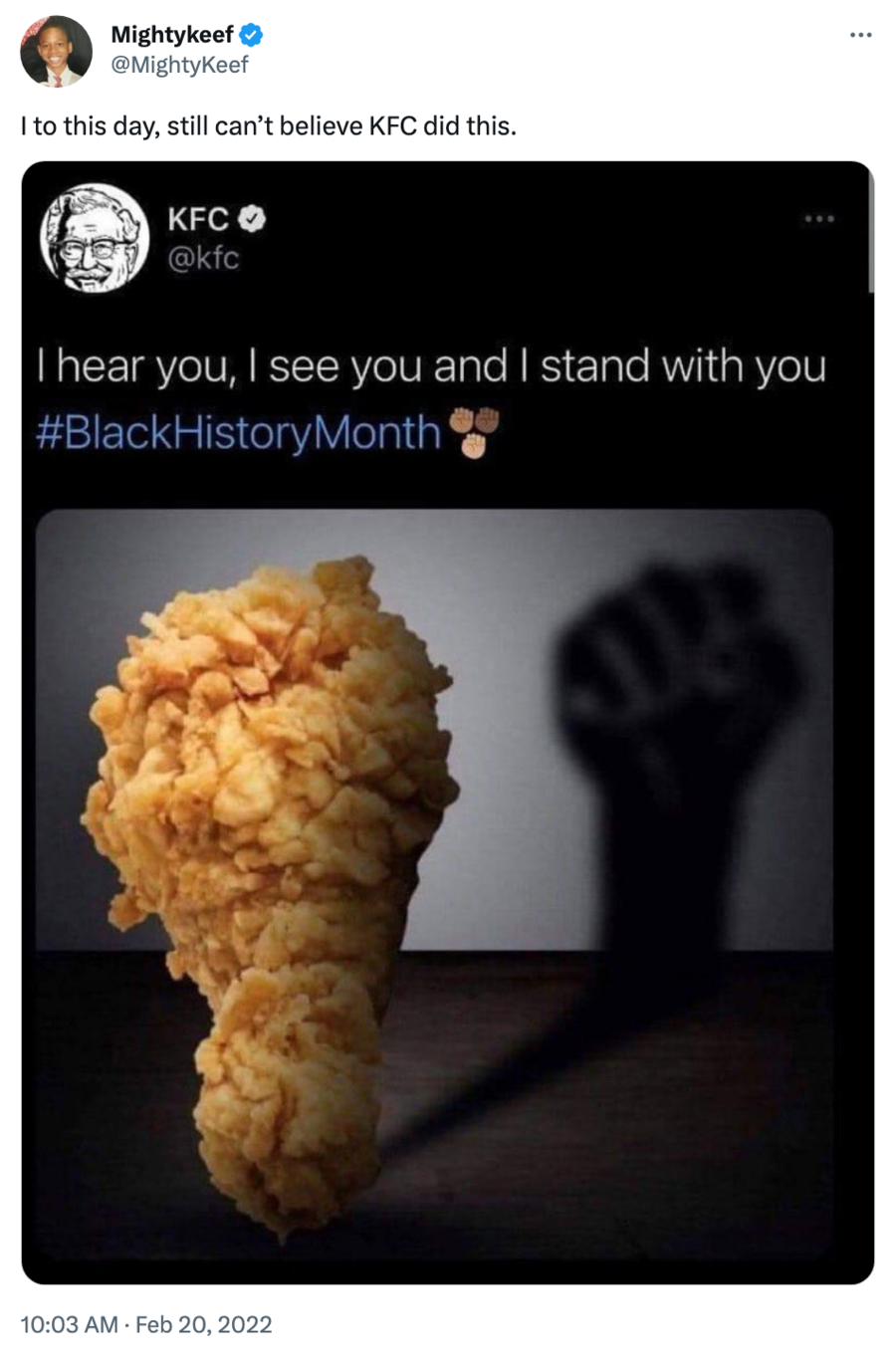 (Source: Twitter screenshot taken on Fri Feb 17 18:21:03 2023 UTC)
KFC Trinidad and Tobago's Instagram account posted the image of the chicken drumstick and the shadow of a raised fist in 2020 to honor Emancipation Day, an August 1 celebration that marks the British Empire's 1833 abolition of slavery. The image was deleted, but then reappeared on Twitter on August 2, 2020: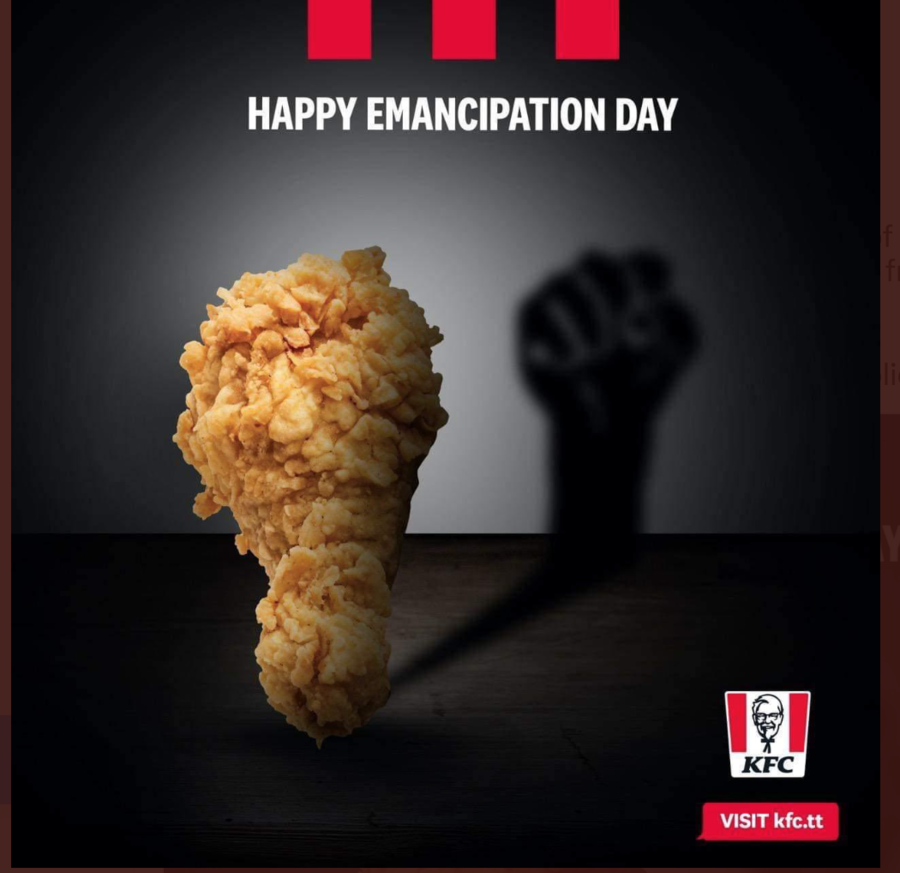 (Source: Twitter screenshot taken on Fri Feb 17 18:31:54 2023 UTC)
The image posted on Twitter on February 20, 2022, has been altered to make it appear to have been posted by the official, U.S.-based account of @KFC for February's Black History Month, a commemoration of the African American experience in the United States.
As the screenshot below shows, KFC Trinidad and Tobago's Instagram account posted an apology for the image on August 1, 2020: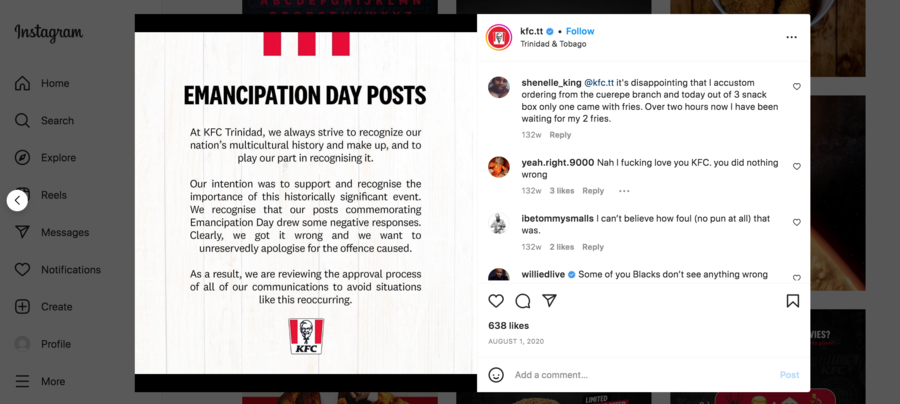 (Source: Instagram screenshot taken on Fri Feb 17 18:26:12 2023 UTC)