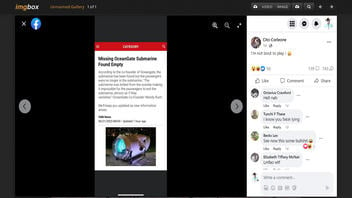 Was the "missing OceanGate submarine found empty" at the bottom of the Atlantic Ocean by search-and-rescue teams? No, that's not true: The U.S. Coast Guard said on June 22, 2023, that the OceanGate Titan suffered a "catastrophic implosion," killing all five men on board the submersible craft.
The claim appeared in a post on Facebook on June 21, 2023, under the title "Missing OceanGate Submarine Found Empty." The meme, designed to look like a CNN News update, said:
According to co-founder of Oceangate, the submarine has been found but the passengers were no longer in the submarine. 'The submarine was bolted from the outside making it impossible for the passengers to exit the submarine, almost as if they vanished.'-OceanGate Co-Founder Wendy Rush

We'll keep you updated as new information arises.
This is what the post looked like on Facebook at the time of writing: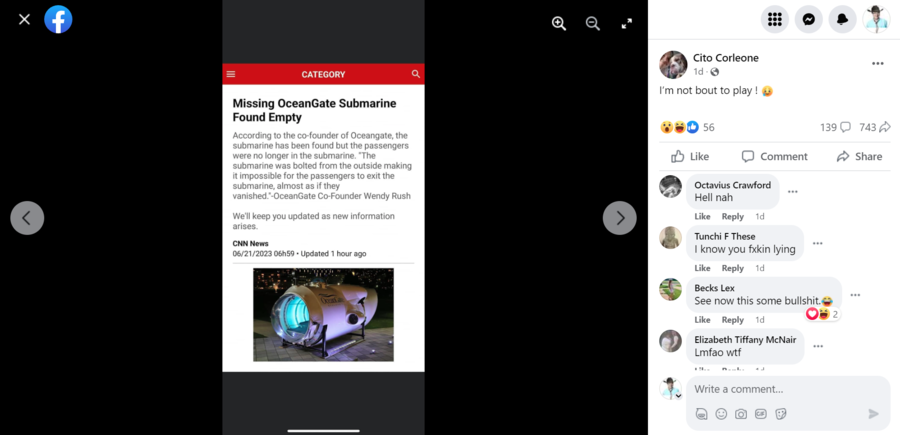 (Source: Facebook screenshot taken on Thu Jun 22 20:17:34 2023 UTC)
OceanGate statement
OceanGate co-founder Wendy Rush never made the comments attributed to her in the meme but the company did issue a statement on Twitter on June 22, 2023, shortly before the Coast Guard made its announcement that all aboard had perished in a "catastrophic implosion." Here's their statement: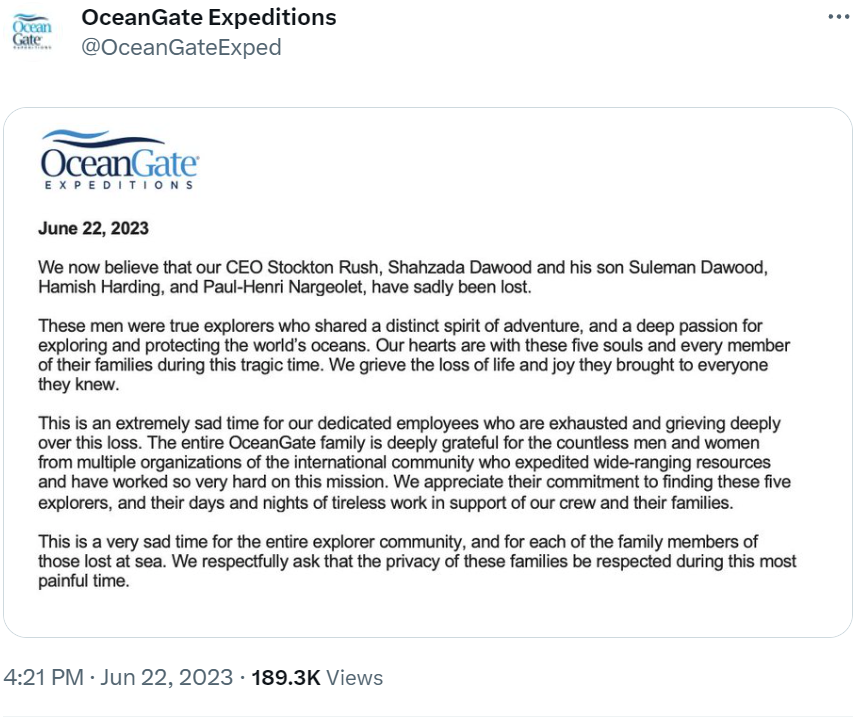 (Source: Twitter screenshot taken on Thu Jun 22 21:08:56 2023 UTC)
Additional Lead Stories fact checks of claims related to the OceanGate submersible can be found here.