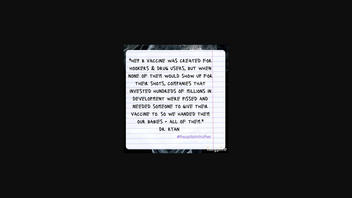 Do babies not need the hepatitis B vaccine because it was only created for "hookers & drug users" and are babies being used by the pharmaceutical companies to mitigate losses? No, that's not true: There are legitimate reasons for babies to be vaccinated against hepatitis B, including serious long-term health risks, even if their parents do not engage in risky behavior. "Giving the vaccine to the newborn acts as a critical safety net," a medical expert told Lead Stories.
The claim appeared in a post (archived here) on Instagram on July 27, 2023. It opened:
Hep B vaccine was created for hookers & drug users, but when none of them would show up for their shots, companies that invested hundreds of millions in development were pissed and needed someone to give their vaccine to. So we handed them our babies - all of them.
This is what the post looked like on Instagram at the time of writing: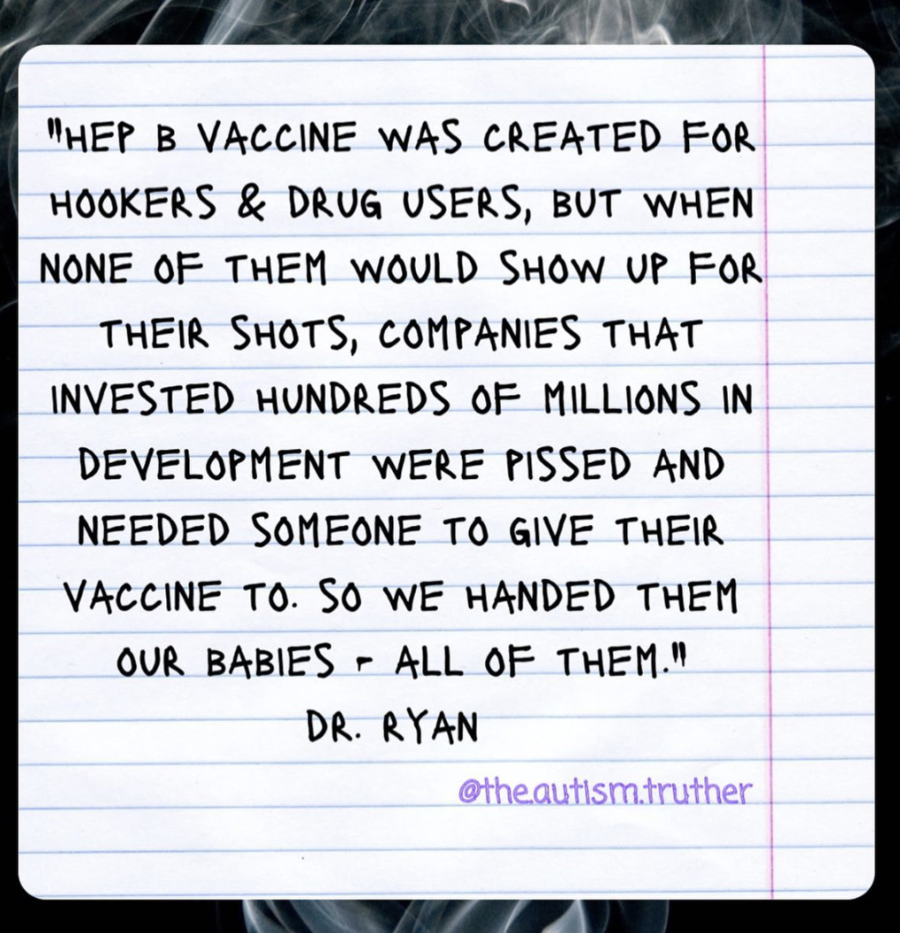 (Source: Instagram screenshot taken on Tues Aug 15 15:23:11 2023 UTC)
The caption on the post read:
The harsh truth on why your baby is required to get Hep B shot on day one of life. Sometimes even hours after birth.

If we give shots from day one of life how would we ever know if it really was 'just genetics'?
The clear implication in the post is there is no legitimate reason for babies to be vaccinated against hepatitis B, a viral infection that attacks the liver and can cause both acute and chronic disease. This is false. There are serious risks from hepatitis B, particularly for babies, even if the parents don't engage in risky behavior.
Dr. Suhas G. Kallapur, chief of the divisions of neonatology and developmental biology at UCLA's Mattel Children's Hospital told Lead Stories via email on August 14, 2023, that the vaccine is recommended for all infants weighing more than 4.4 pounds within 24 hours of birth. He explained that the recommendation changed from "permissive language to strong recommendation" for the vaccine for newborns in 2017 and that there are still about 1,000 infants that get hepatitis B infection at birth from their mothers. These infants can develop "chronic hepatitis B infection, which increases the risk for liver cirrhosis or liver cancer":
There are several good reasons for vaccinating immediately in the newborn period - even when there are no apparent risk factors in the mother:
Although testing for mothers for hepatitis B is recommended during pregnancy, this is not always done consistently. Sometimes - the information is missing or recorded incorrectly. Foreign born mothers, especially in Asia are at a higher risk. Women carrying Hepatitis B may not have any symptoms. For all these reasons, giving the vaccine to the newborn acts as a critical safety net.
Kallapur said the efficacy of the vaccine series "once completed during infancy lasts for a very long time into adulthood," and this ensures that "nobody is missed":
Overall, this vaccination has had a long record of success in preventing potentially deadly chronic hepatitis B infections with very few side effects.
The American Academy of Pediatrics (AAP) recommends that "​Healthy newborns should receive their first dose of hepatitis B vaccine within the first 24 hours of birth to improve their protection against the enduring and potentially fatal disease."
The University of Michigan Medical School explains why children, who aren't usually engaging in risky behavior, should get the vaccine:
I don't engage in 'risky' behaviors, so I don't need to worry...right? Hepatitis B is spread through blood and body fluids, but this virus can survive outside the body for a week. This means up to 7 days after someone has left blood on something, such as, playground equipment, a water bottle, a school desk, any surface; it can be picked up through an opening in the skin or eyes of another person -- a person who isn't 'at risk.' Just because you don't participate in risky behavior, like having multiple sex partners or injecting IV drugs, doesn't mean that you can't catch this disease. Some other people at higher risk are diabetics and health care workers.
A 2002 document on the Centers for Disease Control and Prevention (CDC) website supports the context that it was difficult to vaccinate high-risk adults, so it was decided that babies should be vaccinated. The adults considered to be high risk are not limited to "hookers and drug users," but men who have sex with men and heterosexual people with multiple partners.
"Before 1982, an estimated 200,000--300,000 persons in the United States were infected annually with HBV, including approximately 20,000 children," the document says. The number of infections has dramatically decreased since the vaccine was recommended for infants.
The CDC explains why infants should receive a hepatitis B vaccine shortly after birth:
Protects your child from against hepatitis B, a potentially serious disease.
Protects other people from the disease because children with hepatitis B usually don't have symptoms, but they may pass the disease to others without anyone knowing they were infected.
Prevents your child from developing liver disease and cancer from hepatitis B.
Keeps your child from missing school or child care and you from missing work.
Other Lead Stories fact checks about the hepatitis B vaccine can be found here.