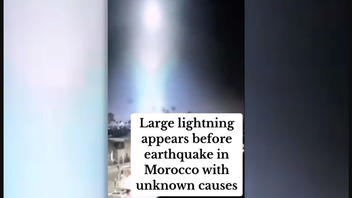 Did a large lightning bolt and strange lights appear in this video right before the earthquake struck Morocco on September 8, 2023? No, that's not true: The video, originally posted on TikTok (archived here) on May 1, 2020, was removed from its original context and a false caption added by someone else. It does not show the moments before the September 8, 2023, earthquake in Morocco. The video, created by the TikTok user @jayhideaway, features computer-generated special effects added to nighttime footage of the Koreatown neighborhood of Los Angeles.
Hideaway's account features a variety of over-the-top science fiction video creations including scenes of the sun exploding, dancing zombies and a flying dragon attacking a city. On the digital marketplace Open Sea, JayHideaway's collection is described as "Original Apocalyptic Video Art." This TikTok video was captioned:
First a pandemic and now ALIENS?!?!?! #scary #attack #aliens #foryoupage #foryou #fyp #viral #tiktok #thisjusthappened #ohno
On September 11, 2023, @Philipcong31 posted the video (archived here) on X (formerly Twitter). It was captioned:
UNIQUE sighting... 🔺 👁
⚡️Large light formations and strange lightnings appeared right before the 💥
earthquake in Morocco. This happened right before the 💥earthquake in Morocco, and it was observed across the country. #earthquake #moroccoearthquake
This is what the post looked like on Twitter at the time of writing: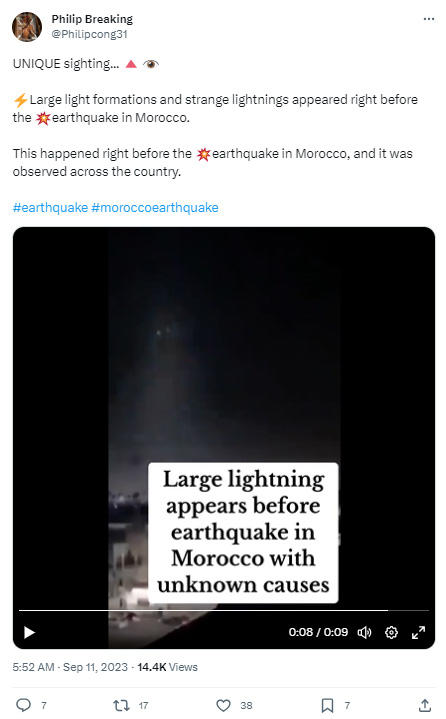 (Source: X screenshot taken on Tue Sep 12 13:20:31 2023 UTC)
Text captioning added to the video reads:
Large lightning appears before earthquake in Morocco with unknown causes
This video is not real, it predates 2023, and although the added captioning obscures the urban scenery in the foreground, this is also not Morocco. The distinctive shopping plaza with a smoke shop kiosk on the corner is visible in the original video. Lead Stories identified the street lined with tall palm trees as Normandie Avenue. The kiosk is on the corner of 3rd Street in Los Angeles. A Google Street View image is paired (below) with a screenshot from the @jayhideaway video.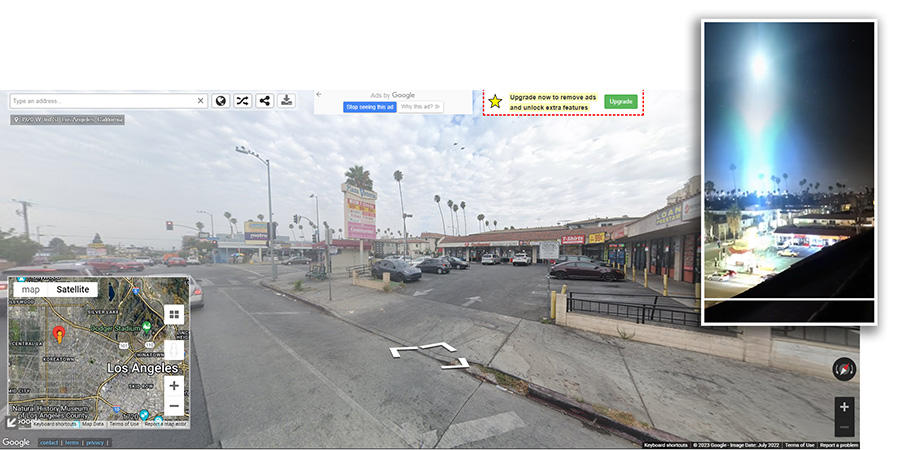 (Source: Lead Stories composite image with Google Street View and TikTok screenshots taken on Tue Sep 12 16:33:13 2023 UTC)
Lead Stories has debunked many false claims in the aftermath of natural disasters such as floods, wildfires and earthquakes.