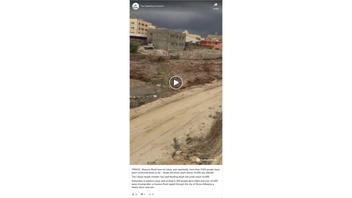 Does this video show deadly floods in Libya in 2023? No, that's not true: Lead Stories has found this video posted on different social media sites going back as far as 2016.
The claim appeared on Facebook (archived here) where it was published on September 13, 2023. The video showed floodwaters rapidly traveling through a wide stream bed. The video ends when the floodwaters come in contact with a bridge. The caption opened:
TRAGIC: Massive flood have hit Libya, and reportedly, more than 5300 people have been confirmed dead so far - Death toll could reach above 10,000 say officials.
This is what the post looked like on Facebook at the time of writing: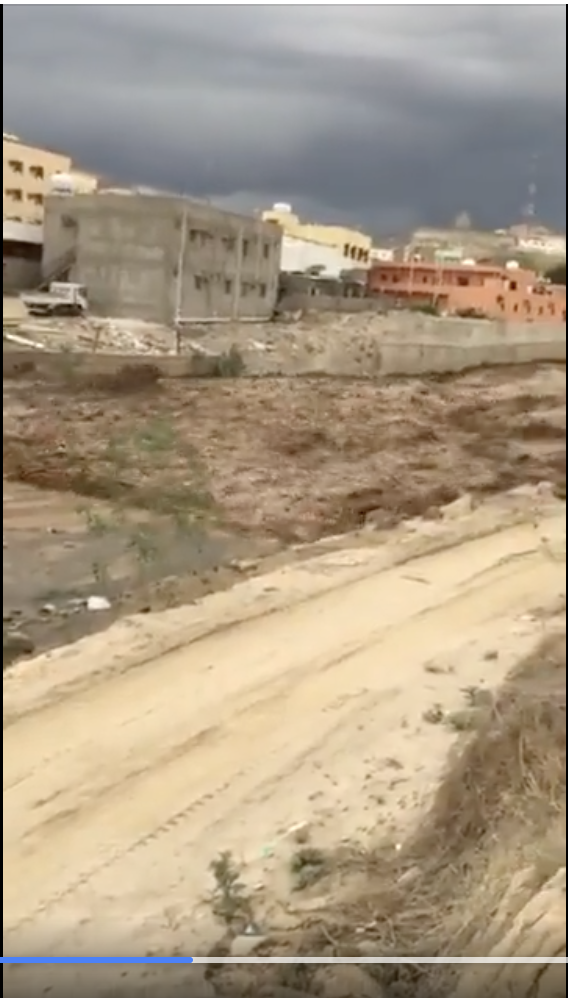 (Source: Facebook screenshot taken on Thu Sep 14 14:53:35 2023 UTC)
Lead Stories reverse imaged searched a clip from this video and found an X, formerly Twitter, post from April 2016 with the same footage. The video's (archived here) caption is in Arabic, but if translated to English using Google Translate, it reads, "A great rush of the torrent by the command of God in the valley #Al-Farsha in #Tihama #Qahtan by #Asir #Seoul #Saudi Arabia Rain #high condition."
We also found a YouTube video (archived here) from July 2016 that shows the same footage seen in the 2023 X post. The video's description reads, "Oman," possibly implying that this flood took place in the country of Oman.
Finally, on the Iranian video-sharing site, Aparat, Lead Stories found the X video again. It was posted here (archived here) on April 6, 2018, according to the time stamp underneath the username. We translated the time stamp using Google Translate. The caption is in Persian and translated it reads, "The cause of yesterday's flood is Shiraz's Koran Gate." Koran Gate, or Quran Gate (archived here), is a giant gate in Iran that has religious significance in Islam.
While the exact location of this video is unclear, what is clear is that the footage goes back to at least 2016.