The Russian SU-24 Fencer fighter jet shot down near the Turkey-Syrian border Tuesday was given 10 warnings that it was violating Turkey airspace before it was shot down "within engagement rules," Turkish officials said.
The two crew members on the jet ejected before the aircraft crashed and exploded, but there are reports both men are dead. Their parachutes were seen floating into northern Syria territory, which is controlled by rebels hostile to Russia. The Associated Press reports a rebel group claims to have shot one of the pilots to death as he landed. Reuters says it has a video apparently showing a dead pilot with a man nearby saying "God is great."
Russian President Vladimir Putin called the shoot down a "stab in the back" by Turkey that would have serious implications in relations between the two nations.
Russia claims the SU-24 went down inside Syria four kilometers (3 miles) from the Turkish border. Turkish officials released a path analysis map they said shows the war plane did cross over Turkish territory.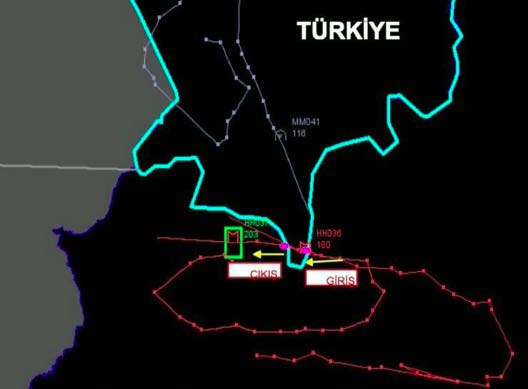 NATO immediately called an emergency session to discuss the crisis.
BREAKING NEWS: Putin says Russian fighter jet was downed on Syrian territory 4km from Turkish border

-- Reuters Top News (@Reuters) November 24, 2015
Whether the plane was indeed violating Turkish airspace or not, the shootdown is certain to complicate matters in Syria even more, bringing a NATO country in direct conflict with Russia or Syria just at a time when there were talks of cooperating against ISIS after the Paris terror attacks.
Russian jet ignored repeated warnings before it was shot down, Turkish presidency says https://t.co/fz3ua3rasL

-- Bloomberg Business (@business) November 24, 2015
#UPDATE Moscow confirms warplane downed on Syria border by Turkey was Russian Su-24

-- Agence France-Presse (@AFP) November 24, 2015
#BREAKING Warplane shot down by Turkey was Russian: Turkish presidency sources

-- Agence France-Presse (@AFP) November 24, 2015
#SONDAKİKA! Türkmen Dağı'nın yakınına savaş uçağı düştü... Uçağın düşme anını Habertürk TV ekibi görüntüledi https://t.co/PCUK9Z6RTA

-- Habertürk TV (@HaberturkTV) November 24, 2015
UPDATE Plane appears to be a Su-24 operated by both Russia and Syrian Air Forces pic.twitter.com/hOC5TBkfdB /@Conflicts https://t.co/vgnhXpbhOt

-- AirLive.net (@airlivenet) November 24, 2015
BREAKING: Intense exchange of fire at Turkish-Syrian border as Russian helicopters search for survivors of downed Su-24 jet.

-- The Int'l Spectator (@intlspectator) November 24, 2015
Russian media outlet @GazetaRu saying intercepted aircraft over Latakia indeed Russian.

-- Daniel Nisman (@DannyNis) November 24, 2015
It appears the pilots were able to eject. Reports are coming in at least one of them has been captured.
The 2 pilots ejected themselves from the downed jet near #Turkey #Syria borders pic.twitter.com/a1n9NS16J3

-- Zaid Benjamin (@zaidbenjamin) November 24, 2015
A zoomed in image of the plane:
Compare: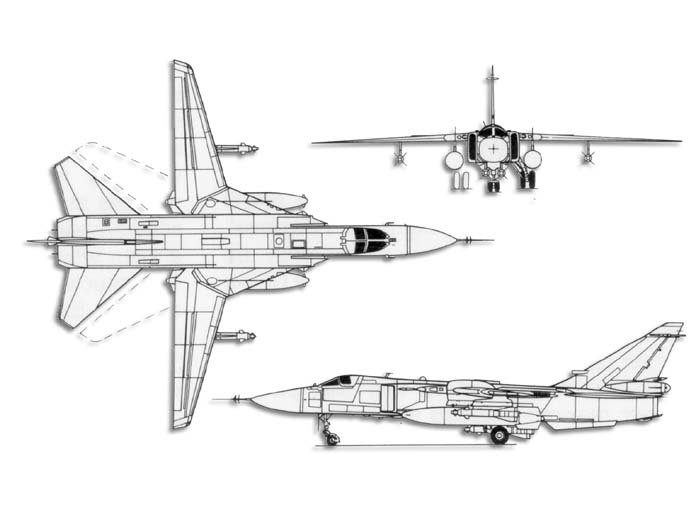 Sukhoi SU-24 Fencer