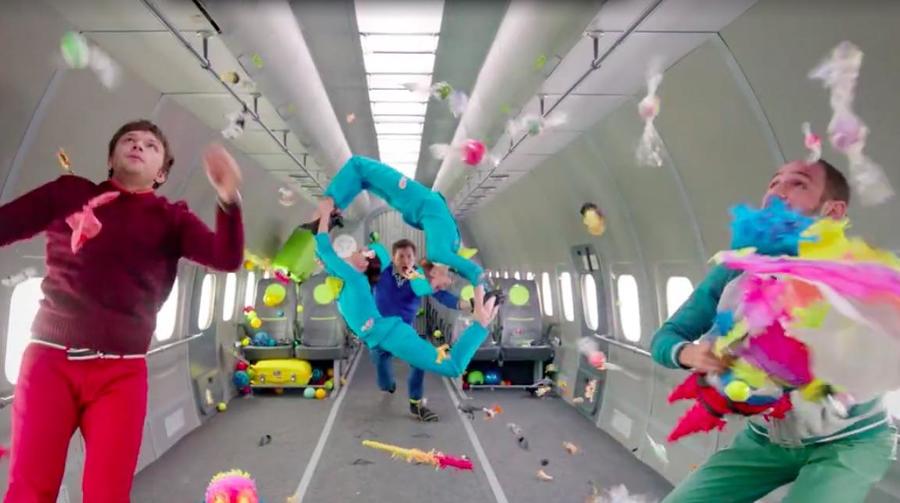 Alternative rock group "OK Go" has just released a new music video that is just as amazing -- if not more -- as their others.
The introductory disclaimer to their epic display of talent states "what you are about to see is real".
OK Go is notorious for their elaborate music videos involving extremely complex choreography and the latest is no different.
Watch below for their newest vid:
OK Go - Upside Down & Inside Out

Hello, Dear Ones. Please enjoy our new video for "Upside Down & Inside Out". A million thanks to S7 Airlines. #GravitysJustAHabit

Posted by OK Go on Thursday, February 11, 2016
OK Go became famous for their 2007 video titled, "Here it Goes Again", which went on to win a Grammy Award for Best Music Video.
Lead Stories' Trendolizer™ is constantly scouring the web for the hottest news, viral videos and images.
Follow us on Facebook and Twitter @LeadStoriesCom for your daily news.