STORY UPDATED: check for updates below.
Chris Brown allegedly threatened a woman inside his suburban Los Angeles mansion early Tuesday, triggering a standoff with police that continued into Tuesday afternoon. Lead Stories is on the scene and will update this story constantly.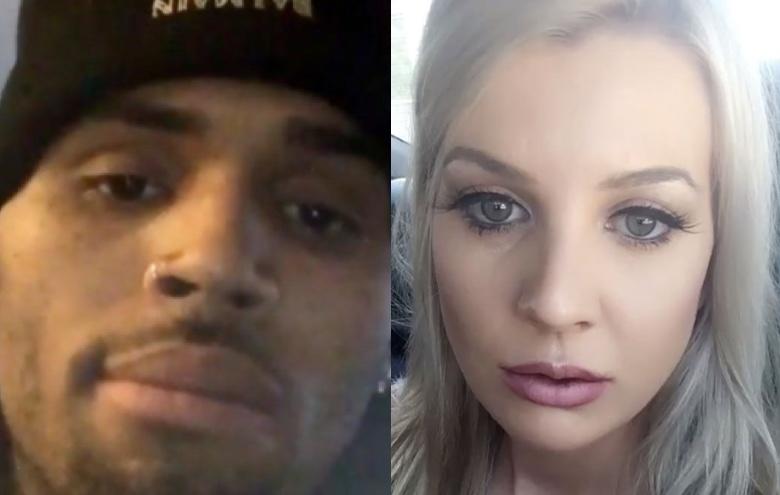 2016-08-31T04:36:45Z

2016-08-31T04:36:45Z

Chris Brown was arrested Tuesday afternoon and charged with assault with a deadly weapon, according to an LAPD spokesman. The singer was taken to a police station for booking Tuesday night.

2016-08-30T22:13:01Z

2016-08-30T22:13:01Z

A friend of Chris Brown, who only identified himself as "Duckee", emerged from Brown's estate Tuesday afternoon as police began their search of the house. The man, who said he was in "A&R" -- a reference to the music recording industry's "artist and repertoire" division, denied Brown threatened the woman with a gun. He said Brown was getting a tattoo at the time. He accused the girl of being "crazy for Chris Brown" and "Certain people and certain female be looking for a way to get on." Watch the video:

2016-08-30T21:00:24Z

2016-08-30T21:00:24Z

Watch the LAPD news conference announcing Chris Brown gave up and allowed police to search his home.

2016-08-30T20:40:08Z

2016-08-30T20:40:08Z

Brown's alleged victim posted her own short video on Instagram Tuesday afternoon. "Do you all honestly think I wanted this and I caused this? If someone put a gun to your head, what would you do? Call the police?" Baylee Curran said. Curran's Instagram account has since been made private.

2016-08-30T20:31:19Z

2016-08-30T20:31:19Z

Attorney Mark Geragos arrives at Chris Brown's house at 12:30pPT. The LAPD confirms a half hour later that Brown allowed them inside the home. Geragos is the lawyer who guided Brown through his Rihanna beating case.

2016-08-30T20:21:06Z

2016-08-30T20:21:06Z

LAPD Lt. Chris Ramirez confirms that Chris Brown backed down and allowed police to enter his home and execute a search warrant. The end of the standoff came after Brown's lawyer Mark Geragos met with the singer inside his home. The search began after about a dozen people inside the Tarzana house walked outside and were individually searched and questioned by officers.

2016-08-30T19:15:05Z

2016-08-30T19:15:05Z

Chris Brown posted a series of video on his official Instagram account insisting that he was the target of police harassment and had done nothing wrong.

2016-08-30T19:09:14Z

2016-08-30T19:09:14Z

TMZ reported that police recovered guns, other weapons and drugs from a duffle bag tossed from a window of Brown's large home. Since Brown is a convicted felon, because of the Rihanna assault conviction, he is prohibited from owning guns. His probation, however, has been completed.

2016-08-30T19:07:11Z

2016-08-30T19:07:11Z

LAPD helicopters are hovering above Brown's Tarzana home, while a large truck housing a police mobile command center is parked at his gate. Dozens of journalists are posted a block away watching and waiting for information. Brown's criminal defense lawyer Mark Geragos, who guided the singer through his previous case involving the beating of Rihanna, is inside with Brown at of 11aPT.