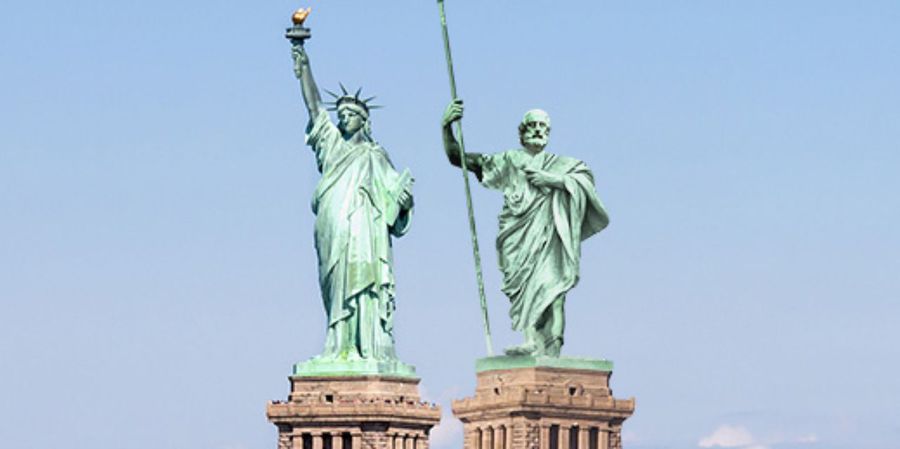 Image: Clickhole.com
Lead Stories' Trendolizer™ detected a story making the rounds about Lady Liberty finally getting hitched. We can reassure her admirers that she still is single: the story originated on clickhole.com, a well-known satirical website. The Statue of Liberty was originally a gift from France and the Clickhole story claimed the plan was always to send over two statues but that due to budget constraints it took until now to complete the second one.
If you want to verify for yourself she is still single, check out the Statue of Liberty webcam from EarthCam here.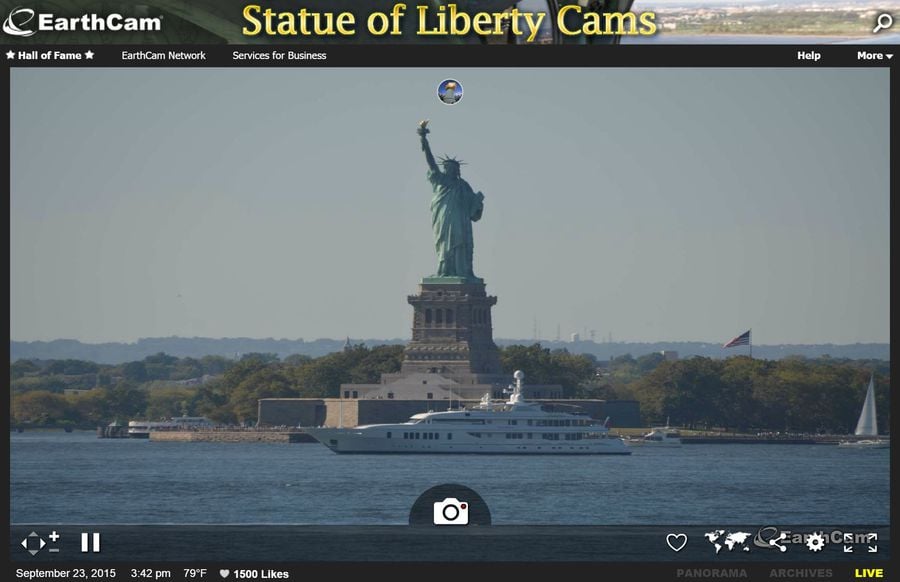 Image: EarthCam.com
Lead Stories' Trendolizer™ constantly scours social networks worldwide for relationship updates from Lady Liberty. Scroll down to see the latest.