Famous fake news website Celebtricity has sent another celebrity to the morgue. This time they are falsely claiming Suge Knight has been fatally stabbed in the L.A. County Jail, with sharpened chicken bones no less.
The article claims a correctional officer named "Jack Napier" supposedly said:
HE WAS FOUND DEAD WITH MULTIPLE STAB WOUNDS IN HIS JAIL CELL JUST MOMENTS AFTER HE WAS SENT TO THE HOLE FOR FIGHTING WITH AN INMATE OVER A RAMEN NOODLE SOUP, IF YOU HAVE EVER BEEN TO JAIL THEN YOU KNOW THAT ANY TYPE OF FOOD IS SOMETHING YOU CAN BE KILLED FOR.
No other media are currently reporting on this "news" and given Celebtricity's recent track record of hoaxes it is pretty safe to assume Suge Knight is alive and well. The hoax did go pretty viral though, getting over 20,000 likes/shares on Facebook so far: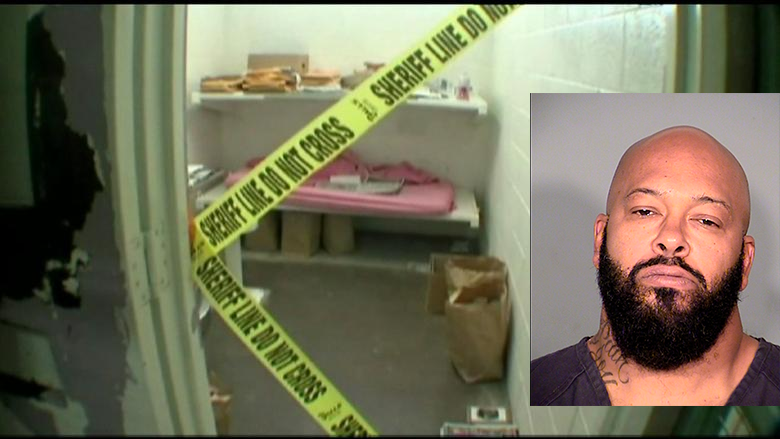 Image: Celebtricity
The picture of the jail cell that accompanied the story seems to have been lifted from an ABCNews story about Jodi Arias, who murdered Travis Alexander in 2008, check the original photo here.
Lead Stories' Trendolizer™ constantly scours social networks worldwide for trending stories about Suge Knight. Scroll down to see the latest.