Wow. This one is all sorts of out there. A trending hoax story is going around the internet titled "Babysitter On K-2 Eats 3-Month Old Toddler." Pretty messed up and NOT TRUE. It comes from a known hoax site but some people aren't aware of that. The story is a spin on a previous hoax story, just a change of drug and state.
The insane story starts:
Two Florida parents were horrified to discover their babysitter had turned into a K-2-smoking cannibal when they found the remains of their three-month-old child cooked in the microwave. After a night out at the movies, the young parents came back home to find a confused babysitter under the influence of alcohol and K-2 who had lost consciousness and was covered in blood in the family's living room.
The NOT TRUE story also states:
I just took a few tokes because I was bored and wanted to stay awake," she told Officer Johnson. "All I remember is that I started getting really hungry, ate some chicken wings and passed out" recalls the police officer, visibly traumatized by the latest events. The 3-month-old child was found in the microwave, covered in barbecue sauce, and was rushed to Mercy Hospital where doctors do not fear for his life.
The image used in this version of the HOAX story actually comes from a real 2014 story about a Florida woman's declining health and appearance due to years of meth use.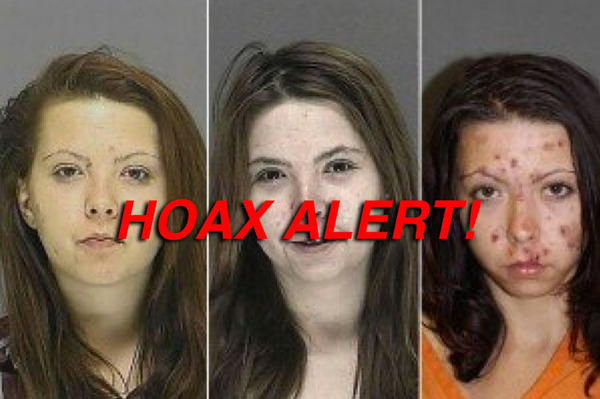 Lead Stories' Trendolizer™ is constantly scouring the web for the hottest news, viral videos and images.
Follow us on Facebook and Twitter @LeadStoriesCom for your daily news.