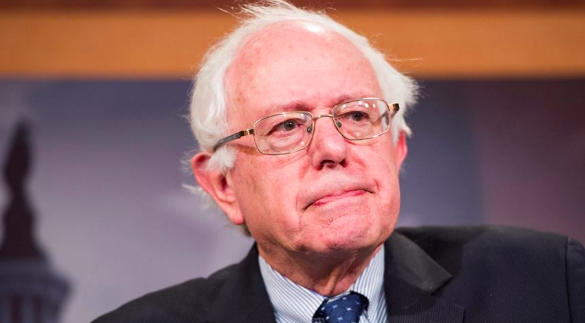 There have been multiple reports from various news outlets that Bernie Sanders is about to suspend his presidential campaign after unfavorable results in Tuesday's primaries.
The UNTRUE claim that Sanders is about to suspend his campaign was published by unitedmediapublishing.com, a known satire and hoax website. The FAKE article cites an unnamed "campaign insider" as saying:

"As much as he would like to see this campaign through to the end, Mr. Sanders knows the Clinton machine is ultimately too strong," said the source, "and [he] does not want to divide the party to where it cannot come together when it counts. New York was tough, but after tonight, the writings on the wall and he knows it."
Despite having lost 4 of 5 states on Tuesday night, Sanders insists that cuts to his staff are not a preface to suspending his campaign. When interviewed and asked about the sudden downsize in campaign employees, Sanders responded:
It will be hundreds of staff members. We have had a very large staff, which was designed to deal with 50 states in this country; 40 of the states are now behind us. So we have had a great staff, great people.
For the time being, Sanders is here to stay as he focuses on getting delegates and winning the remaining states. Although it would not be surprising to see Sanders suspend his campaign in the future amid the Hillary Clinton and Donald Trump machines, that time has not yet come.
Follow us on Facebook and Twitter @LeadStoriesCom for your daily news.