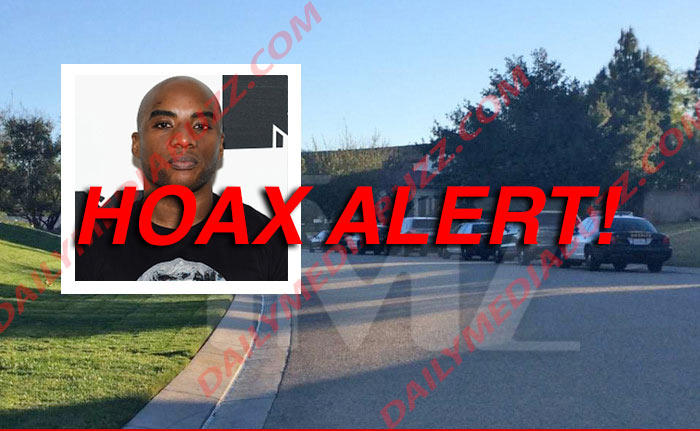 Adding to Lead Stories' previously debunked story of Birdman being held up after his Power 105.1 Breakfast Club interview, comes a new HOAX story involving the crew of the radio station. This time the NOT TRUE story is stating that a "host of the show, Charlamagne, has been shot outside of his home and is in critical condition." This is 100% NOT TRUE , yet the story continues to trend on the internet and shows no signs of slowing down.
The racist NOT TRUE rhetoric starts:
The Breakfast Club Talk Show Host Charlamagne Tha God Has Been Shot Outside His Home And Is Currently In Critical Condition. At 6 Pm police received a call about shots being fired in a private Subdivision. When police arrived they found 35 year old Charlamagne unconscious with 2 ssevere shots to the stomach outside his home in New York."
This NOT TRUE story seems to be following a trending style of online faux racism. There are certain types of journalism that are ignorant and baseless, and this NOT TRUE story is a fine example of that. The background image with police cars used in the HOAX story comes from a 2014 article about Justin Bieber and someone throwing eggs at his neighbor. The HOAX story even used the image with the TMZ watermark.
Meanwhile, Charlamagne is alive and posting pleasantries on social media:
Watching #BingeThinking now with my guy @MacLethal and the beautiful @amberDiamond_ on @MTV2

-- Charlamagne Tha God (@cthagod) April 23, 2016
Follow us on Facebook and Twitter @LeadStoriesCom for your daily news.