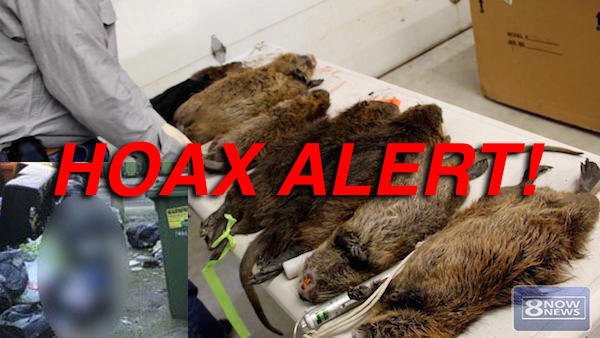 There is a HOAX story that has been trending on the internet for a few days stating that "Plague Of Giant Rats Sweeping NY City As 4 Homeless Men Are Found Eaten Alive." Although N.Y.C. has definitely experienced its fair share of rodent infestation in the past, the rats are NOT eating people alive. The HOAX story comes from Now8News, a very popular hoax site, but some people are unaware of that.
A brief excerpt from the NOT TRUE story:
Fears are growing in New York City as an epidemic of monstrous rodents are emerging from the sewers and attacking homeless people sleeping in the streets. This is just one of the rats that was captured while eating a homeless man who was passed out from drinking an entire bottle of E&J Brandy. Unfortunately, the unidentified man did not survive. He was just one of 4 homeless people who were found dead last week by these rodent attacks.
The HOAX story goes on to stereotype homeless people and blame the attacks on their unfortunate disposition. The image of the large rats laid across a table used in the NOT TRUE story actually comes from a NatGeotv.com page titled "Giant Swamp Rats." The image was used in another HOAX story last year but was eventually debunked earlier this year:
Rats the size of cats in #Tooting? Really? No. Photo take from National Geographic site = 'giant swamp rats' https://t.co/qKndLzmZm7 #hoax

-- Mumsnet Wandsworth (@MNWandsworth) April 16, 2016
These particular swamp rats are from Louisiana, so if you're not a fan of these little dudes then don't go messing in the Louisiana swamp. Rest easy, they are NOT expected in a city near you anytime soon.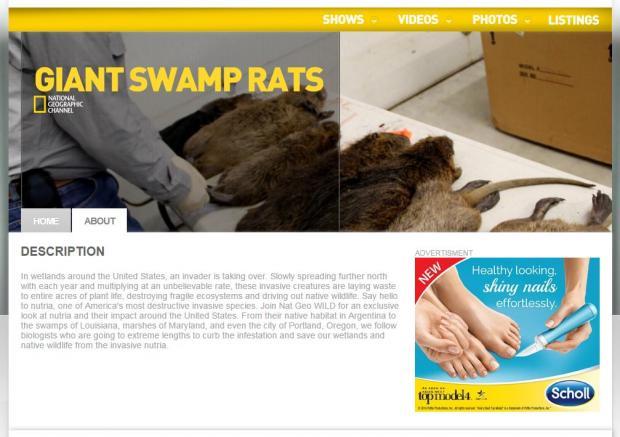 Follow us on Facebook and Twitter @LeadStoriesCom for your daily news.