Reports that a second winter storm will hit the Carolinas and Virginia are not true and do not originate with the National Weather Service. Some joker used prank website Breakingnews247 to post an article (archived here) titled "Second winter storm to impact Eastern Carolinas". The full text of the hoax read:
Just five days after a winter storm from the south that brought record low temperatures, The National Weather authorities have stated that the coast will be on the receiving end of another burly winter forecast. Scheduled to make its appearance approximately around January 18th, the winter storm will bring heavy amounts of precipitation and dangerous icy conditions. The NWS is calling for 8-14 inches on the coast of the Carolinas. Virginia would get the bitter end of the storm before it decipates. Evacuations will be in enforced in certain areas. National weather service is informing everyone to be prepared for this catastrophic weather, and to stay indoors in an heated area.
Generally real National Weather Service forecasts go up to six days into the future, not nine or ten as this prank published on or before January 9th pretends. We were also unable to locate the reporter the prediction is credited to, a "Meteorologist Daniel Richardson". We suspect it might be the name of the prankster or one of his friends.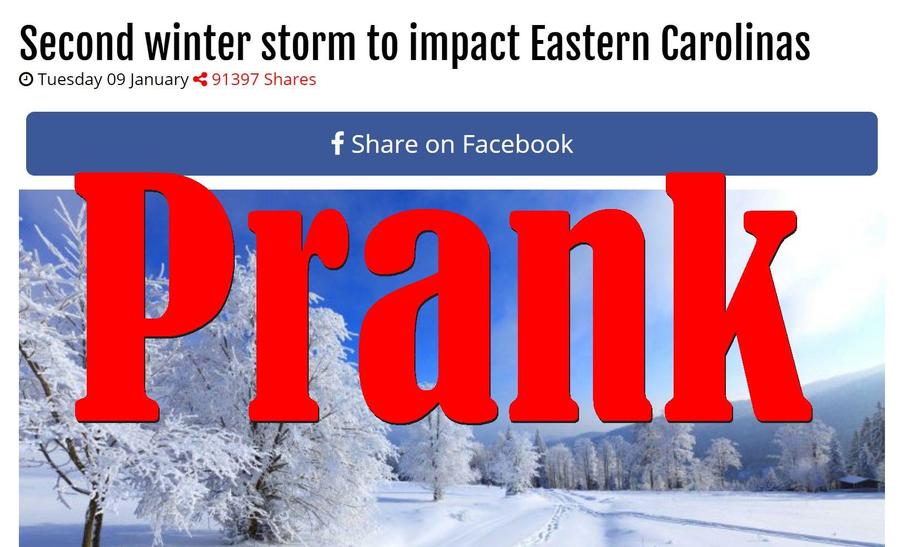 Breakingnews247 is a prank website where users can submit their own headline, description and photo to create realistic looking prank news articles. It has a large disclaimer at the bottom of each page that reads:
This website is an entertainment website, news are created by users. These are humourous news, fantasy, fictional, that should not be seriously taken or as a source of information.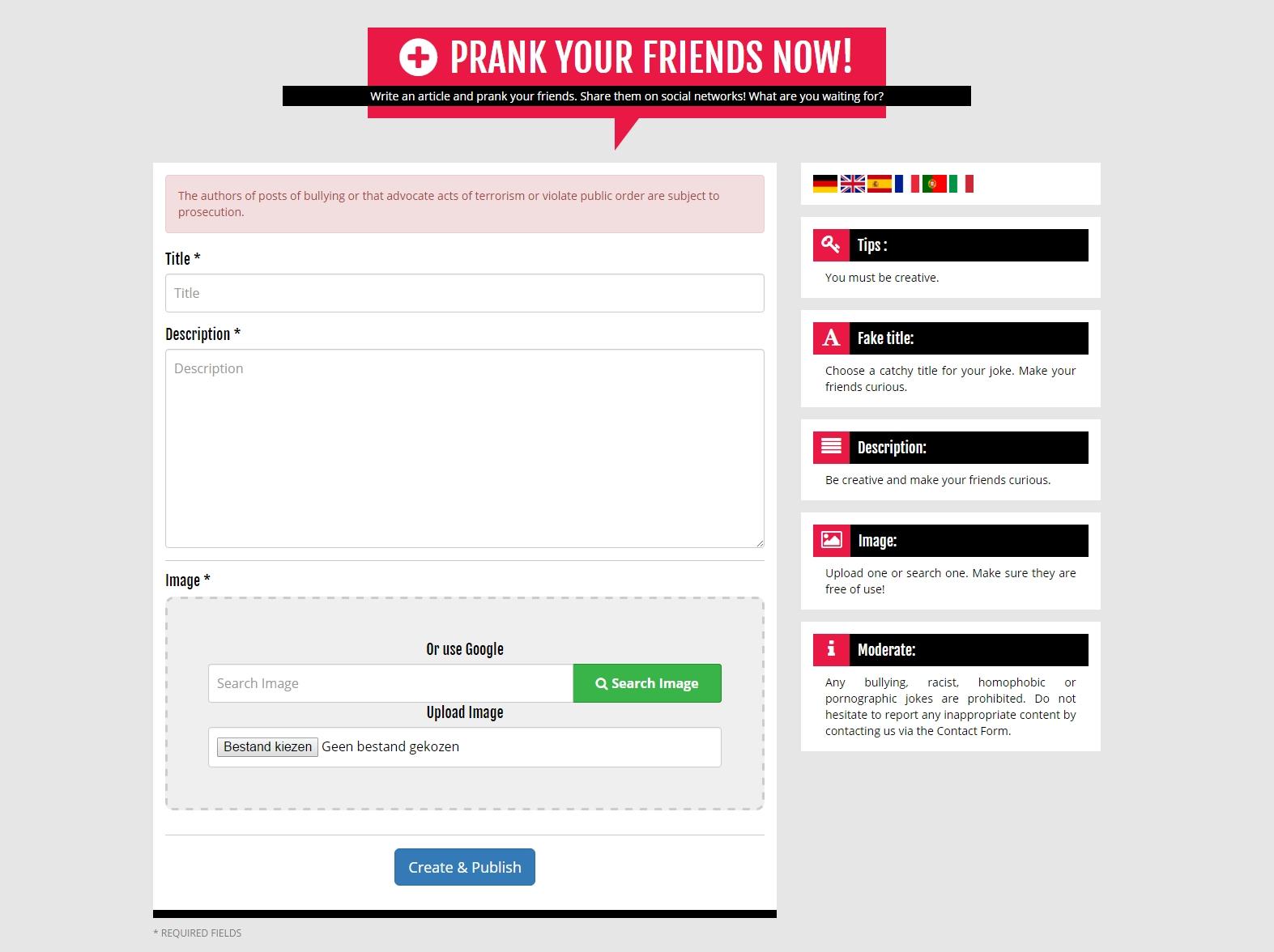 Users don't even need to upload their own image, there is a built-in search function that will pull an appropriate image from Google image search.
The site is part of a larger network of prank sites all using the same basic layout but sometimes in different languages. It appears to be run by a Belgian company named Mediavibes or Media Vibes which is managed by a man named Nicolas Gouriou according to registration records.
So don't fall for this prank now that we've warned you about it!