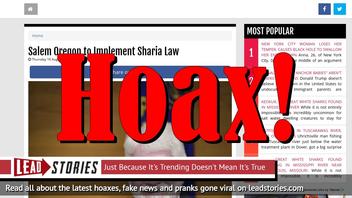 Is the city of Salem in Oregon implementing Sharia law? No, of course not, that's totally not true. The story was uploaded to a prank website by some joker and was copied later by a well known fake news website. It also got posted to three pro-Trump groups on Facebook before being deleted by moderators. None of it is real.
The story originated from an article published on React365 on August 15, 2018 titled "Salem Oregon to Implement Sharia Law" (archived here) which read in full:
Echoing sentiment from Grand Rapids, Michigan and elsewhere, Salem Mayor Chuck Bennett has announced Islamic, sharia law will be upheld in many Oregon revised statutes slated for 2018. The city of Salem is committed to protecting the rights and freedoms of all religions in our community - we won't let bigots discrimate against middle eastern religious beliefs, we're an inclusive community and are committed to protecting Muslim rights declared Salem police chief Jerry Moore, before council last Friday. Local-area freedom groups are decrying the action. Nick frisen of willamette valley conservatives lambasted the new ordinance, the beautiful willamette valley has been co-opted by social justice warriors who seek political correctness at the expense of every one else, this is a Christian nation . When asked to clarify the new ordinance Salem municipal judge Jane Aiken told us before charges are brought fourth we ask law enforcement to take into account the law is islam--we will honor their unique law. Measure 11 crimes do not apply to the ordinance.
Fake news site "Huzlers" also posted a copy of the hoax later.
Chuck Bennett is indeed the mayor of Salem, Oregon at the time of writing, but that is about the only real bit of information in the entire story. No other reliable news website has made any mention about Sharia law being implemented in Salem, Oregon and the site that published the story is a prank website where users can submit their own headline, description and photo to create realistic looking prank news articles.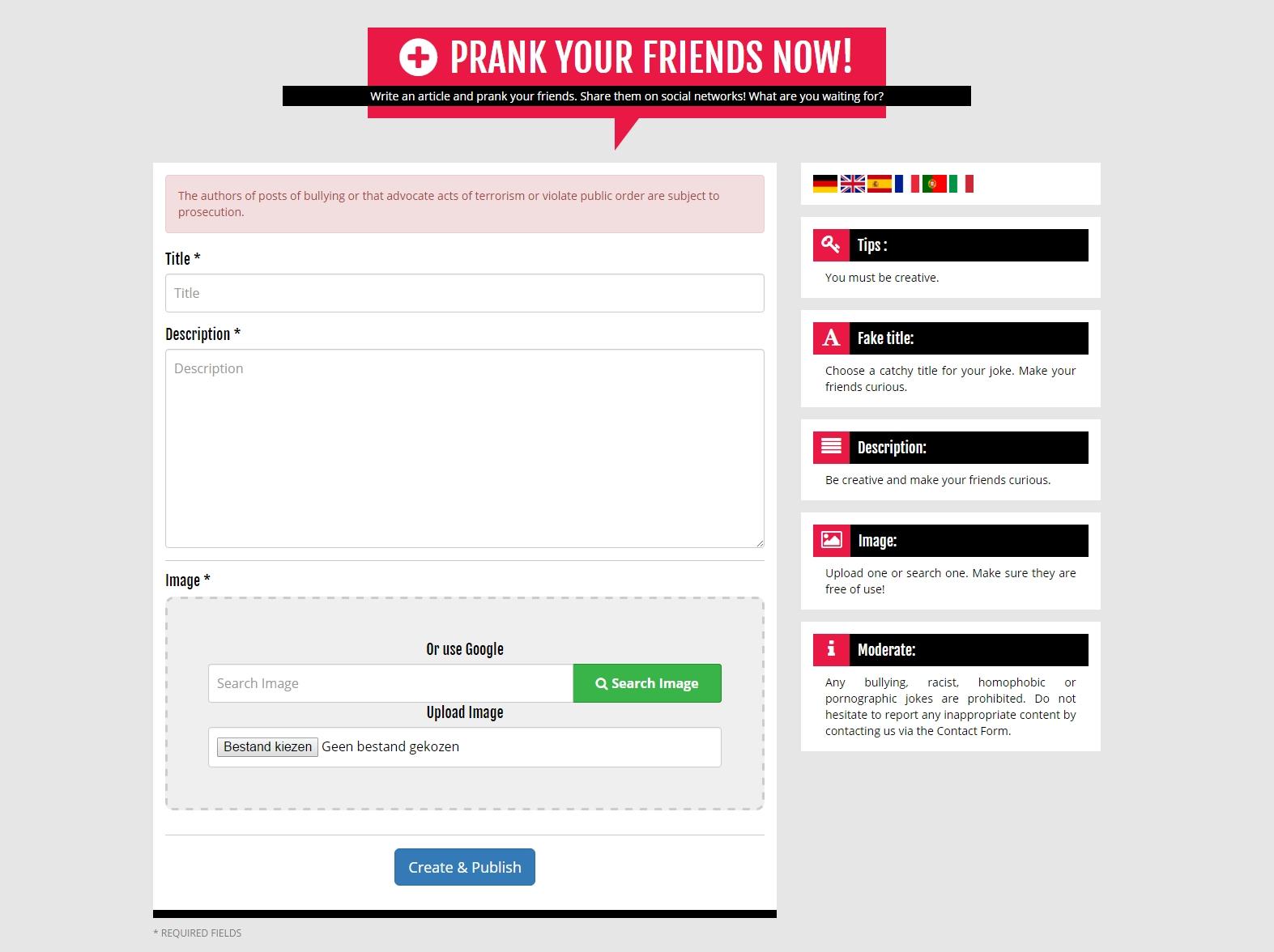 Users don't even need to upload their own image, there is a built-in search function that will pull an appropriate image from Google image search.
The site is part of a larger network of prank sites all using the same basic layout but sometimes in different languages. It appears to be run by a Belgian company named Mediavibes or Media Vibes which is managed by a man named Nicolas Gouriou according to registration records.
Each site in the network comes with a disclaimer (sometimes translated into a different language) that reads:
This website is an entertainment website, jokes are created by users. These are humourous jokes, fantasy, fictional, that should not be seriously taken or as a source of information.
So don't fall for this prank now that we've warned you about it!
We wrote about react365.com before, here are our most recent articles that mention the site: