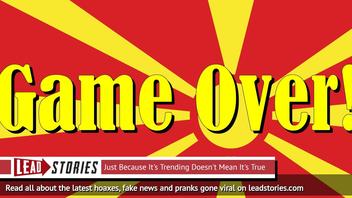 Back in November of 2018 fact checking sites Lead Stories and Nieuwscheckers collaborated to map a network of Macedonian fake news websites that had published thousands and thousands of articles since 2016, mostly stolen from other places, many of them fake and often promoting hate, racism or conspiracy theories. The stories racked up at least 7.1 million engagements on various social networks. Yesterday visitors to many of the sites were suddenly greeted with a message like this instead of the article they were expecting to find:
Other sites reported their domain name had been suspended or showed other errors. Only about a dozen of the original 75 sites identified were still online at the time of writing and most of them look like they have been inactive for months. Other sites are still working but all articles appear to have been deleted from them. The full list of sites can be viewed here.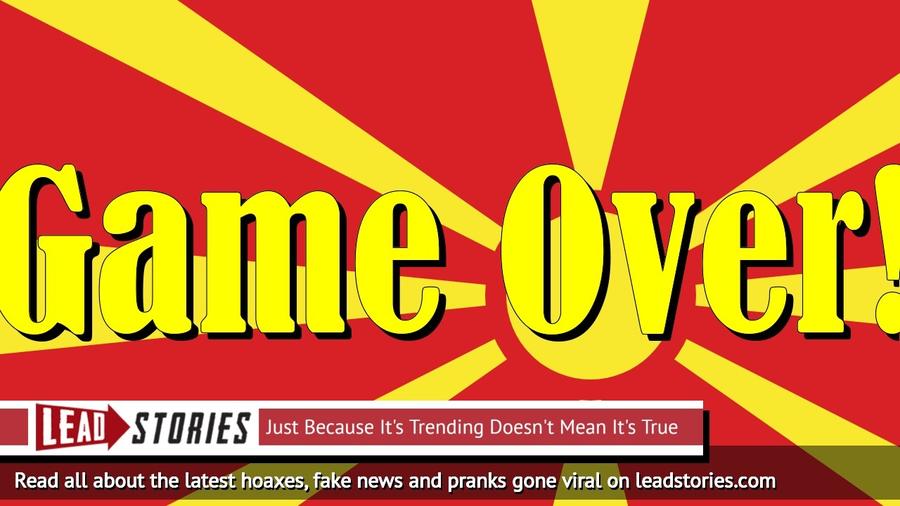 The demise of the network is likely the result of a two month follow-up investigation by Lead Stories and Nieuwscheckers into the inner workings of the network and the people behind it. A few days ago we sent questions and findings to various people and companies involved so they would have a chance to give their side of the story. A few days later websites and profiles started going down.
This is the story of the Kumanovo-connection.
It all started with a tattoo that led us to a man...
If this was a detective novel it would have been the point where the hero and his trusty sidekick know there must be a single shadowy underground organization behind the recent string of heists in the city but they still have no clue who the villains are.
Later on we identified several other people who were involved and their methods:
A Macedonian military man appears to be one of the driving forces behind a network of fake news websites that reached millions of people with articles often inciting hatred against muslims and migrants. Together with friends and family he has been spreading his messages via Facebook and Twitter.
Here's how we did it:
An investigation like this often starts with only a few viral fake news stories found on a handful of websites. Here are the tools we used to discover a network of over 70 different sites (some dating back to 2016) and the names of the people behind them, starting out with just a short list of sites that were being spammed on Twitter last year.
And finally a look at the numbers and the reactions of the companies involved:
Although Macedonian fake news merchants still generate thousands of Facebook likes and shares, the platform's recent measures against bad actors have drastically reduced their reach. The next step in the arms race takes the battle to Twitter.