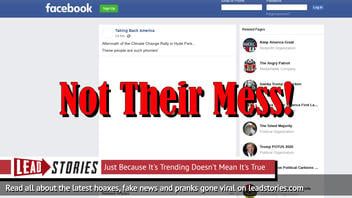 Did protesters at a climate change rally in Hyde Park leave the grassy lawn littered with trash? No, that's not true: A photo purportedly showing a trashy park scene in the wake of a climate change rally is actually the aftermath of a pro-marijuana event in a London park on April 20, 2019. Versions of the fake meme claimed it was in Hyde Park in Australia, England and the United States.
The false claim was originally made after the "Extinction Rebellion" protests in April 2019, but it was repeated after the September 20, 2019 "Global Climate Strike," including in a post (archived here) published on September 23, 2019 under the title "Aftermath of the Climate Change Rally in Hyde Park...". It opened:
These people are such phonies!
This is what social medis users saw:
This is the scene in London's Hyde Park on the afternoon of April 20, 2019: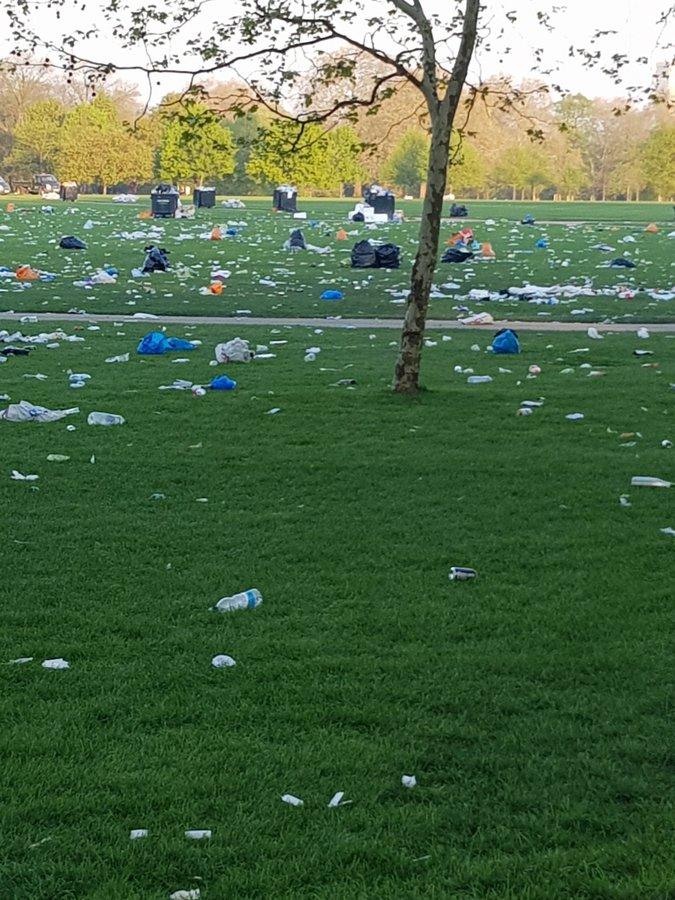 Some of the false posts claimed the mess was left in Hyde Park in Chicago, Illinois. Others put the trash in Sydney, Australia's Hyde Park. Many of the posts didn't specify which Hyde Park was trashed. The actual image was recorded in London's Hyde Park after an event in support of marijuana legalization, which was held near the climate change protest. The climate change protesters helped clean it up, according to a group involved in the pot event.
The agency that cares for Sydney's Hyde Park tweeted this after it was misrepresented in April:
There's a lot of incorrect information doing the Twitter rounds this morning. This photo is the result of an unofficial event in Hyde Park on Saturday, not the #ExtinctionRebellion protestors in Marble Arch.

It costs us millions to clear #litter every year. Please take it home. pic.twitter.com/F1JtAqmnVO

-- Royal Parks (@theroyalparks) April 23, 2019