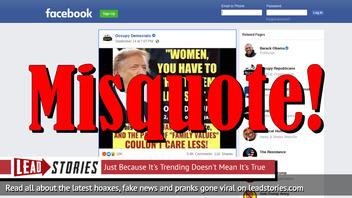 Did Donald Trump say "Women, you have to treat them like shit" in a 1992 interview in New York Magazine? No, that's not true: Trump was not speaking about women in general but about a very narrow category of people, to be particular "supermodels... clinging to a rock star's legs". While Trump has definitely insulted or disparaged many individual women in his career (and men... and groups of people...), he did not directly say *all* women have to be treated like shit in this interview.
The quote recently reappered in an image post (archived here) published by Occupy Democrats on Facebook on September 14, 2019:
The text in the image reads:
"Women, you have to treat them like shit" - Donald Trump 1992 New York Magazine

This is an ACTUAL Trump quote, and the party of "Family Values" couldn't care less!
It is not, in fact, an actual Trump quote.
The November 9, 1992 issue of New York Magazine did have a Trump quote about treating people "like s---" on page 41 but it went like this: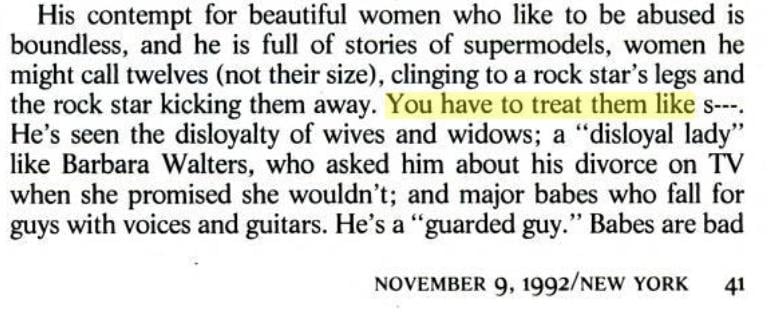 It might still not be a nice statement to make but it is a far cry from saying all members of the female sex should be treated like excrement.
It is of course perfectly OK to criticize President Trump for things he said.
But when claiming to have an "actual quote" one should take care to actually have a quote, not a paraphrase that significantly changes the meaning.