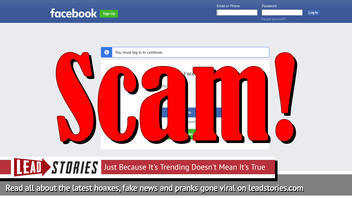 Is McDonald's celebrating the fast-food chain's 80th anniversary by giving three Big Mac meals to everyone who shares a certain Facebook post? No, that's not true: It is a scam targeted at Facebook users in the United States by someone in India who is not affiliated with McDonald's. Sharing the post created by the fake account will not get you a coupon for food.
The fake offer originated from a post (archived here) initially shared by a Facebook page not affiliated with McDonald's on September 1, 2019 under the title "Every Person Who Shares & Comments 'Free-meal' In Next 24 Hrs Will Get 3 Big Mac Meal FREE!". It opened:
Who doesn't love free food? We at McDonald's are celebrating our 80th Anniversary by giving everyone 3 Big Mac Meals for simply sharing this post then commenting "Thank you for the Free Meals" when done. <3
This promotion is valid through September 2nd.
* Don't forget to Like our page for updates.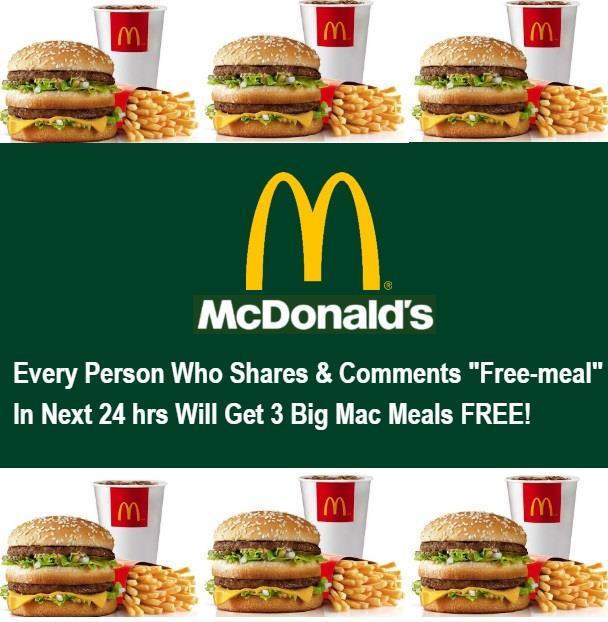 Fake birthday and anniversary give-aways are the themes for many social media scams. People don't often look closely enough to realize the offer of free cash, airline tickets, or food are not real. The scammers want you to click and share because the resulting traffic can earn them money or allow them to steal your information. This particular post offers free Big Macs if you share the post:
Every Person Who Shares & Comments 'Free-meal' In Next 24 Hrs Will Get 3 Big Mac Meal FREE!
When Lead Stories clicked onto the purported McDonalds USA Facebook page we immediately knew it was bogus. The real McDonald's page has nearly 80-million followers. This page had fewer than 2,000. The page was created on June 15, 2019 and was originally titled "Trending Tees." It was created and administered by someone in India. While McDonald's has a presence on the south Asian subcontinent, its North American marketing is handled in the United States. This is a screenshot of the transparency information for the bogus page: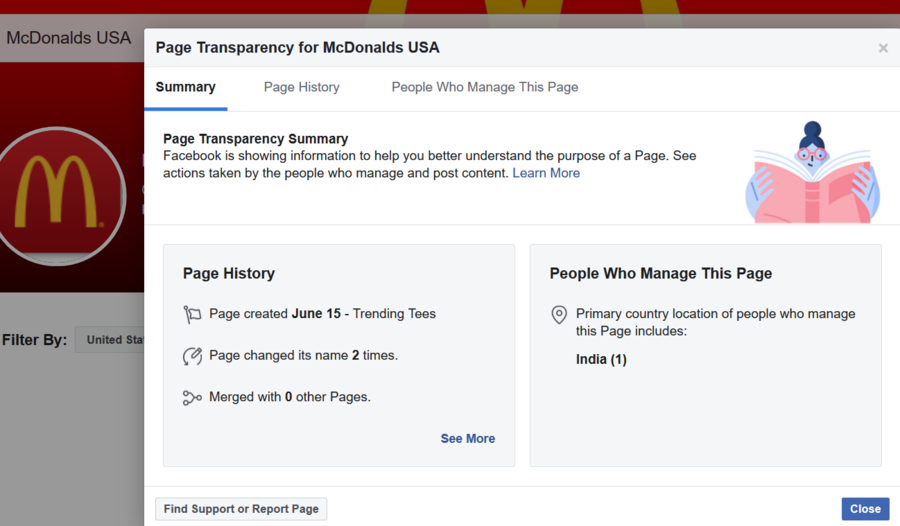 There is nothing on the real McDonald's website or social media accounts mentioning an 80th anniversary celebration.
Another clue: 2019 is not the 80th anniversary of McDonald's. The McDonald brothers operated an innovative fast-food business in California in the 1940s, and the first store that became the prototype for the chain opened in 1948, according to the official company history.