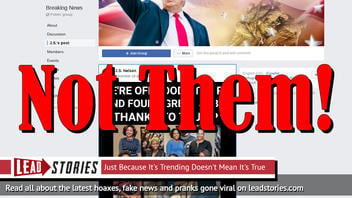 Are seven women shown in this meme off of food stamps and now with great jobs, thanks to President Trump? No, that's not true: These were all Ivy League students who were interviewed by Essence magazine in 2015 for a story about successful African immigrants. The meme creator stole the photo and used it to falsely claim these women had been living on U.S. government assistance until they were able to find jobs in the Trump economy. There is nothing in the Essence article suggesting these women were ever on food stamps or supported Trump, who had just launched his first presidential campaign at the time it was published.
The meme originated from a post (archived here) where it was posted on December 18, 2019. The text surrounding the photo of the women read:
We're off food stamps and found great jobs thanks to Trump
Vote Trump in 2020!
This is what social media users saw: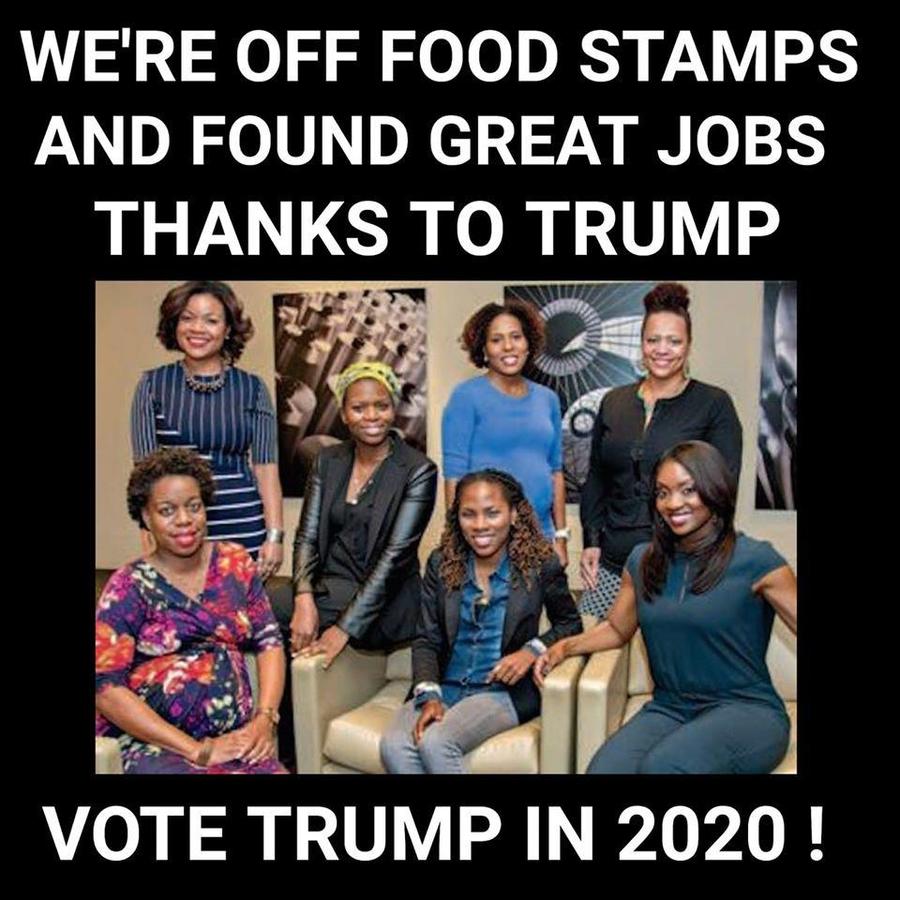 The image that purportedly showed seven black women who now support Trump after finding "great jobs" is really a group photo of women featured in the Essence story, titled Bridging the Gap: A Conversation on the Black Diaspora in America. It was published on September 18, 2015, but the story had nothing to do with food stamps, great jobs, or Trump. It's description read:
A WRITER RECENTLY ACCUSED AFRICAN-AMERICANS OF "APPROPRIATING" AFRICAN CULTURE. WHAT ARE THE FACTORS THAT CONTRIBUTE TO THE RIFT BETWEEN BLACKS IN THE AFRICAN DIASPORA AND WHAT CAN WE DO TO CLOSE THAT GAP?