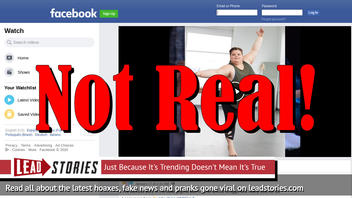 Is Elena Morrison the greatest ballerina of the century, and is her weight-loss story an inspiration to all? No, that's not true: Elena Morrison is not on any list of "greatest ballerinas" of any century - and the story of her dramatic weight loss was fabricated by a company to sell leggings that purportedly "break down the structure of cellulite" and "flatten the tummy." She did not shed weight gained during a pregnancy over a period of a few months by wearing the leggings, which the claim says made it possible for her to take the stage again and win a global ballet competition.
The claim originated from a video (archived here) published by SweetArdor.com on January 17, 2020, under the title "Her story has become an inspiration to all. The success story of this ballet legend was not one without struggle and nearly cost her life". The video opened:
Elena Morrison has danced in the grandest ballet theatres, sending ballet pirouetting in new directions.

But her success story was not one without struggle...

All thanks to what she calls her 'Blubber Buster,'

Saving her career and changed her life...

If you know any pear-shaped woman, share this story with them...
This is what social media users saw:
The oddly-edited video continued:
Elena Morrison was born with the ability to wow on stage,

That was frequently praised and cheered by ballet lover.

At the height of her career, Elena fell in love and became pregnant.

Right after giving birth, Elena started gaining a lot of weight...
The video then claims that Morrison was talked to about a medical procedure to reduce her weight by an older dancer who recommended "a compression legging that contains earth minerals" as a safer alternative. The post linked to a website that claimed the "key benefits" of just wearing the leggings include:
breaks down the structure of cellulite
sheds water weight in legs
tightens and firms loose skin
reshapes and tones the thighs
flattens the tummy
lifts the butt and gives it a rounder shape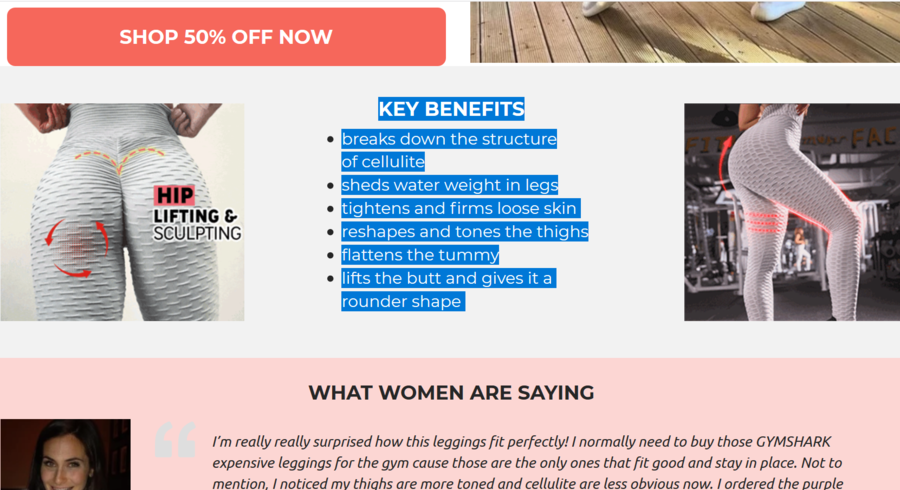 The website created a Facebook page on January 6, 2020, that it was using to promote the video, including through paid ads. The video is made up of clips from unrelated documentaries that have nothing to do with Elena Morrison or "Bubble Buster" leggings.
Some of the commenters under the post saw the fraud:
a load of crap. not true. the so called instructor is an old lady dancing ballet on a very high age. from a documentairy

🤦🏻‍♀️ of all the sh*t they try and make people believe.
This is the worst. 🤦🏻‍♀️🤦🏻‍♀️🤦🏻‍♀️

This entire story is made up Of clips from other dance related stories
No Ballet dancer would look like this after one pregnancy and would know how to gain her body back let alone need leggings to do it for her
False advertising !!!!