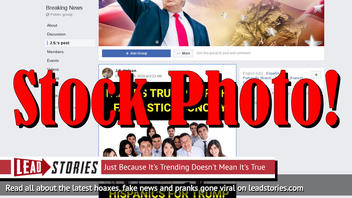 Does a meme show a real group of Hispanic people who are thanking President Trump for the "fantastic economy"? No, that's not true: The picture is a stock photo that was also used in an employee benefits brochure.
The story originated from a post (archived here) published by J.S. Nelson on December 18, 2019. It opened:
Thanks Trump for the Fantastic Economy
Hispanics for Trump 2020
Users on social media only saw this title, description and thumbnail: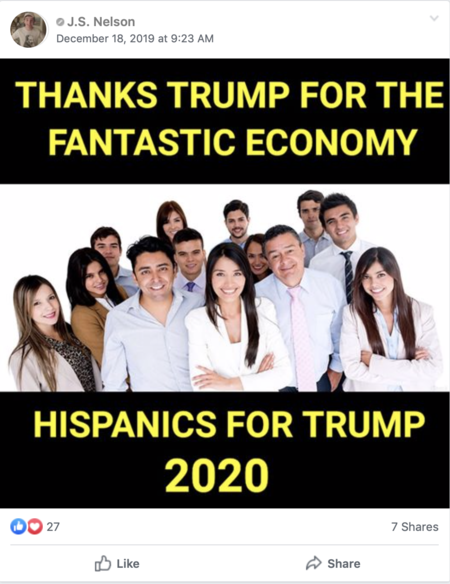 The meme implies that a group, "Hispanics for Trump 2020," is thanking the president for the economy. The people featured are not necessarily Trump supporters, however. The photo is a stock photo, and the same picture was used in a benefits brochure for ERA Business Solutions.
Some of the people may be Trump supporters, though it is impossible to know for sure. A poll conducted by Telemundo in October 2019 found that Trump is expected to get about 25 percent of the Latino vote in 2020.
Still, the men and women featured in this photo likely did not know at the time they were photographed that they would end up in a meme supporting President Trump.