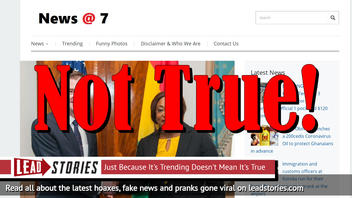 Did the United States waive visa restrictions on Ghanaian passport holders? No, that's not true: The United States recently eased some of the severe limitations it had imposed a year ago. However, Ghana is not a part of the Visa Waiver Program, which enables nationals of specific countries to enter the United States for tourism or business without obtaining a visa.
The claim originated from an article published by News7pm.com on January 16, 2019, titled "BREAKING NEWS: U.S is now visa-free for Ghana - Latest Ghana News" (archived here). It opened:
Ghanaians have been hit with good news today as the United States lifts a ban that was placed on Ghanaians making the US visa-free for Ghanaian passport holders.

The United States lifted the visa restrictions on Ghanaians and with effect from January 17, 2020, which automatically waives visa requirement for holders of all types of Ghanaian passports.

Ghanaians on social media have welcomed the news with joy as they express gratitude to President Akufo Addo for attaining such feat that would enable Ghanaians to travel to the United States without visas.
Users on social media only saw this:
Visa not required for United States
According to the BBC, on February 1, 2019, the United States imposed strict restrictions on Ghana after the country refused to accept the return of 7,000 Ghanaian nationals deported back into the country.
The U.S. Department of Homeland Security told consular officers in Ghana to stop issuing certain visas to applicants.
About a year later, on January 17, 2020, the United States lifted those restrictions, but it reverted to the previous procedures, which still require visa applications. Ghana is not a part of the Visa Waiver Program.
Users who scroll down to the bottom of the News7pm.com story may notice that it is labeled as satire. The warning in the footer was copied from a famous hoax website.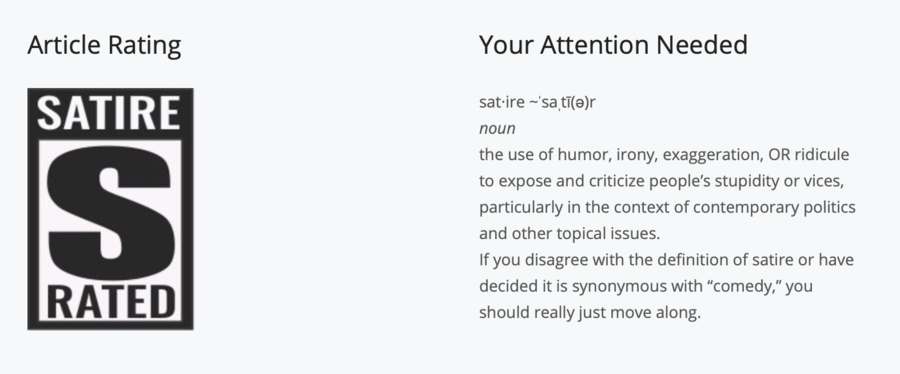 The News7pm.com site shares an Adsense account with jetsanza.com and a Google Analytics account with breaking-cnn.com, a site pretending to be CNN. These two sites have been linked to, or were part of, a vast network of Ghana-based fake news websites. Many of these sites have since been shut down.
We wrote about News7pm.com before, here are our most recent articles that mention the site: