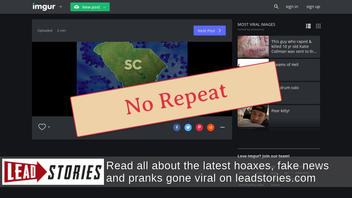 Do students in multiple states have to repeat their current grade next year because of the delays due to the COVID-19 pandemic? No, these are social media "pranks" put out by a website devoted to spreading "practical jokes" on the internet.
The claims appeared in posts such as this one this one (archived here) on Facebook titled "S.C Gov declares students to repeat their current grade this August."
But when you click on the supposed news story, it takes you to a site proclaiming "YOU GOT PRANKED!" Another, for example, read:
All Pennsylvania kids to repeat their current grade next year"
Readers clicking on various links and posts are taken to the "PrankMania" website, which opens the webpage with a winking emoji graphic, shown here: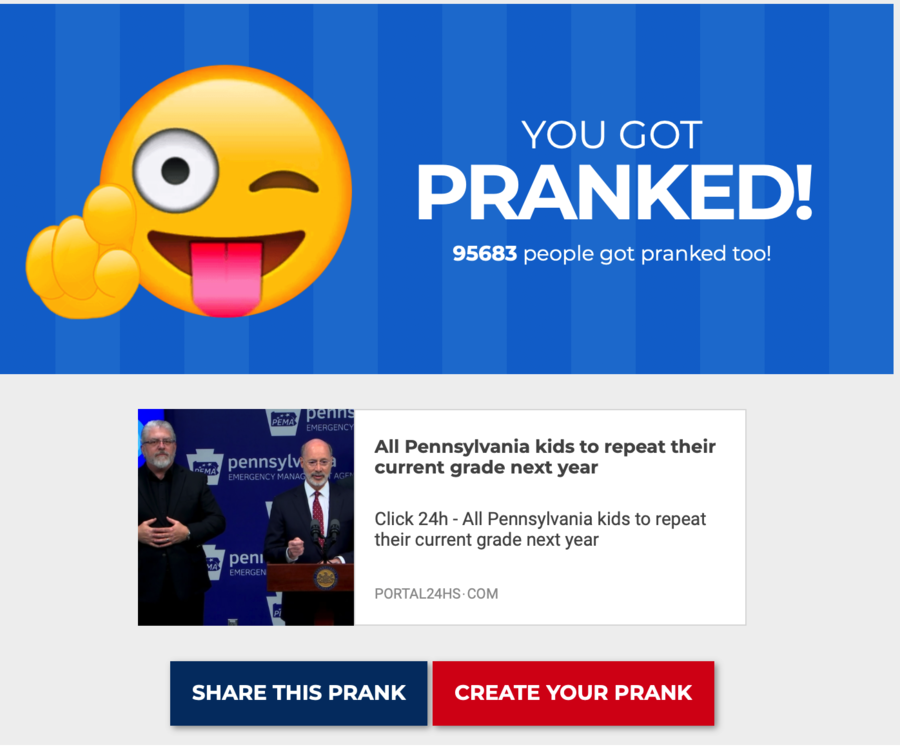 Each link on the site includes a counter, purporting to show how many other people have also been fooled. Some of the links falsely stating students have to repeat grades because of the global COVID-19 pandemic's impact on education include the states of South Carolina, Virginia, Pennsylvania and Massachussetts. They are listed here, here, here and here.
While certainly meant as a joke, for some, this could be upsetting as many people believe the headline and share from there - without clicking and realizing it is just a prank. The pandemic has the world on edge. And in the United States, with the highest number of cases globally, the death toll from the outbreak has surpassed 3,000.
So, many don't find humor in the pranks, while others find them to be silly jokes.
PrankMania calls itself "the favorite website from social networks for a fast and funny joke." It claims to have been fooling people since 2013, and has millions of users in more than 160 countries. Users who create their own pranks earn points every time they post on their social media outlets, moving up the ranks as their pranks spread across the internet.
"Find out how many friends you can troll," it urges.
In the About section on the website, PrankMania's administrators deny it is fake news, stating:
A popular subject nowadays is the generation and spread of journalistic unreal content, many times with hidden reasons. PrankMania rejects all of that. On our website, the user is invited to create some humoristic headlines with no other reason but having fun. Furthermore, no extra content is created. Right after a user gets pranked, it's displayed that the topic is a joke. We also maintain a Report Abuse system, where any user can report all the abusive jokes."