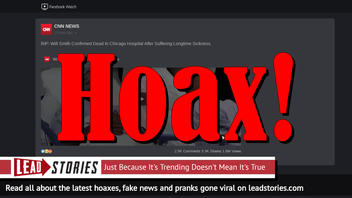 Did CNN report that actor Will Smith had died? No, that's not true: The story is another in a string of celebrity death hoaxes, but this one has a twist. A group of hoaxers - likely from the Philippines - has created a series of websites that trick people into sharing fake news on their Facebook timelines. They do this by forcing the users into sharing the story to continue watching the video. CNN never reported on this hoax.
The hoax that Smith died appears in a video post (archived here) that seems to contain a link to a CNN news story. It opened:
Will Smith Confirmed Dead In Chicago Hospital After Suffering Longtime Sickness.
Users on social media only saw this:
The video report is false. Smith did not pass away in a Chicago hospital, and he did not suffer a long illness.
The actual video used in the hoax was uploaded to Smith's YouTube channel on November 6, 2019. In it, the actor vlogged his colonoscopy, which he underwent shortly after his 51st birthday.
The post includes fake metrics claiming the video has received 2,500 comments, 5,300 shares, and 1.6 million page views. At the bottom of the video are words written in Tagalog, a language spoken in the Philippines (roughly translated by Google):
Talk about this video reaching 500K views in an hour. Warning, Rated R.
Viewers on the fake site have been tricked into sharing the story to their Facebook timelines. After a few seconds of watching, an overlay appears that asks them to share the link on Facebook to continue watching: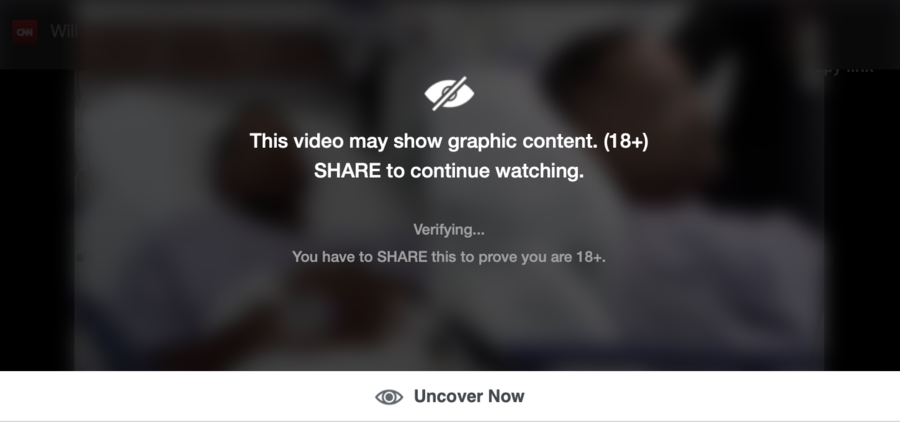 Previously, the same network of sites has created another death hoax about Will Smith and his son, as well as false reports about Duane Chapman, Clint Eastwood, Dwayne "The Rock" Johnson, Tom Cruise and Rowan Atkinson.